Check out this awesome drawing on the grounds of NCCC Mall Davao Parking Lot.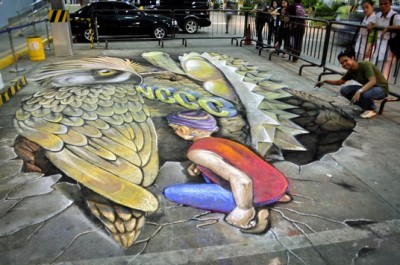 It's a hand-drawn chalk drawing by Jeffrey Duhaylungsod (in photo, sitting at right side) and Donnie Ray Lopez. The eye-catching illustration depicts the Philippine Eagle and durian, and measures 26.5 ft by 18 ft.
It's Dabawenyo creativity at its best!
Photo source: http://nccc.com.ph/main/page/press/80