The Philippine Blog Awards is an annual celebration of the most outstanding blogs owned and written by Filipinos. We were fortunate and honored to have emerged as the Bloggers' Choice for Mindanao in 2009. This year, a Davao-based blog is nominated for the National Bloggers' Choice Award.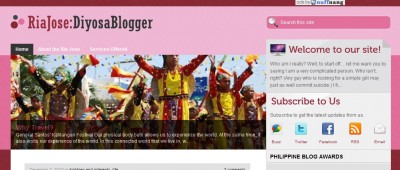 Life With Ria is a personal blog owned by Maria Jose, a celebrated blogger who has been active in blogging since 2004. Her blog contains news and updates about the Diyosa Blogger — a moniker that sums up her interests in fashion and beauty — and her daily life experiences.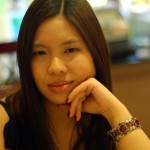 We are happy to vote for Life With Ria for the Philippine Blog Awards 2010 Bloggers' Choice Award.
Ria was the president of Davao Bloggers in 2009, during which the network of blog owners from Davao began to take shape. She also serves as the Marketing Manager of Avatar Media, a new media group based in Davao City. She also maintains a regular column in SunStar Davao.
Congrats, Ria! We hope this piece adds up to you getting the Bloggers' Choice Award for 2010. 🙂