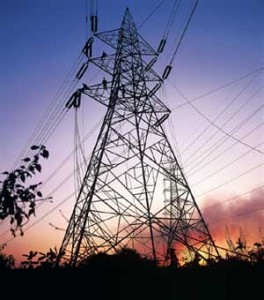 Davao Light and Power Company will conduct two separate one-hour switching power interruptions on Sunday, December 13, affecting customers in most parts of downtown area.
Ross Luga, Corporate Communications Officer said in a press release that the switching interruption is necessary for the last phase of Sta. Ana substation's line upgrading wherein its loads will be temporarily transferred to P. Reyes substation.
The outage set from 12:01 AM to 1:01 AM on Sunday, December 13 will expedite the transferring of loads while from 11:01 AM to 12:01 PM, loads will be returned to its normal power source. Specific areas without power during the service disruptions are from Bolton Extension up to Bucana including St. John, Busna, Sto. Nino, Savina, Mana Bilusa, Bolton Isla, Kasilac and its nearby areas.
Similarly affected are portion of Boulevard, from corner Artiaga St. up to LTO & Holiday Bus garage including Brgy. 37-D (Purok 2, 5 & 7) Brgy. 39-D (Purok 6), Brgy. 76-A (Purok 4, 5 & 8), Artiaga Extension, Rizal Extension up to Bucana, BUFA, San Pedro Extension, Mindanao Pioneer Press, and Almendras Gym. Likewise, affected are the customers in alley near Cortez Printing Press, corner Artiaga and Boulevard Streets, Nograles High School up to Bucana and its nearby areas.
Meanwhile, a 12-hour power interruption from 12:01 AM to 12:01 PM on December 13, will also take place in a portion of Boulevard, from Piapi to corner Artiaga Streets including Brgy. 21 beside Piapi Public Market, Bucana Piapi Road, Jacinto Extn., Roxas Avenue, Mabini Extn., and its nearby areas.
Davao Light apologizes for the inconvenience of the scheduled power interruptions but it will exert all efforts to restore electric service as scheduled or earlier.  However, there may be instances where restoration may extend beyond the schedule due to unavoidable circumstances.
——————————–
Public advisory from Davao Light & Power Co.