The Philippine Institute of Chemical Engineers – Davao Chapter emerged victorious in just concluded 69th PIChE National Convention at Cebu International Convention Center, Mandaue City, Cebu on February 27 – 29, 2008. It is because of several achievements and awards given to the chapter.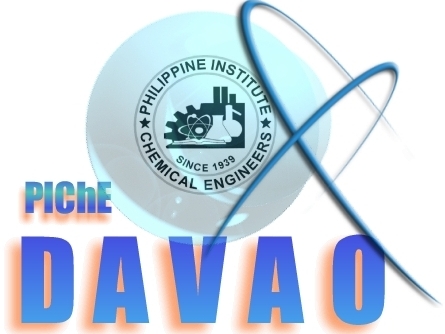 The chapter got the Outstanding Chapter Award (for 6th time). Engr. John F. Baynosa, the chapter president, received the award.
Two members were awarded as Outstanding Chemical Engineers – Engr. Alexander T. Yap, Entrepreneurship Category, given the First Vicente "Buddy" Lava Award for Entrepreneurship and Engr. Rogelio J. Lu, Engineering & Consultancy Services Category. The PIChE – Davao was declared as the champion in the chapter presentation. The performers were John, Mert, Ric, Albert, Ann, Denden, Linda, and Maribel. Engr. Jeffer Jatico was declared as the Disco King because of his dancing ability.
There were four technical presenters from the chapter, Engr. Maribel Blones, Engr. Angelita Fernandez, Engr. Tender Ferolin and Engr. Johna Marie Tabanguil, a computer engineer from University of Mindanao . They presented their papers in the plenary. Engr. Mamerto A. Irasga was reelected PIChE National Vice President for Mindanao . More that 25 delegates from the chapter attended the convention. The most important achievement was that PIChE – Davao declared as the host of the 70th PIChE National Convention for 2009.
The National ChE Student Congress was held last March 1, 2008 with two events: National Quiz Bowl and Research Poster Contest. Students from University of Mindanao , Laricar R. Pahilakan, Maria Joymae S. Tuquib, Kriz D. Chavez, and Joan T. Salibongcogon, participated in quiz bowl with Engr. Fernandez as the coach. Engr. Blones was one of the judges in the research poster contest.
The Davao delegates were congratulated by other chapters and they responded with smiles and gestures of thanks.
Re-posted with the permission of the author Dr. Albert B. Jubilo. Our congratulations to PIChE Davao! Mabuhay ang PIChe Davao!