Hubby and Wifey are on vacation in Cebu! It's a welcome change from our usual work-loaded life, that's for sure.
Read More »
One of my responsibilities at work is to facilitate trainings for employees. Since our Company will be sending participants to a training in Bacolod next week, I need round-trip tickets for them. I never had a problem with booking tickets before as our accredited travel agency almost always has what ...
Read More »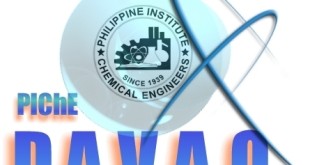 PIChE Davao got the Outstanding Chapter Award (for 6th time). Engr. John F. Baynosa, the chapter president, received the award.
Read More »