A new addition to the growing number of restaurants and food establishments along F. Torres Street has been in the business for quite a while. Munchtown Diner has earned laurels for its unique array of hotdogs and sliders, but its newest iteration – this time as Munchtown Grill – is extending its culinary reach towards grilled favorites.
Location and Ambience
Munchtown Grill sits at a budding food district along F. Torres Street, away from the already established dining capital in the same road (where you can see Coco's Bistro, Harana, and Yummy). The grill restaurant sits right between Café Demitasse and La Bodeguita / Soul Kitchen Co.
The restaurant's building was a place of residence in the past, and has been converted into an al fresco dining location with a function room on the side. The old cement wall in front of the lot was removed, in order to open up the place for interested diners to come in and enjoy Munchtown Grill.
In keeping with its name, Munchtown Grill has placed food-related street signs at the entrance. That's a nice touch!
The Grill at Munchtown Grill
Although the Munchtown brand is popular for sliders and burgers – including its branches at Uptown Place Mall BGC and Vertis North Quezon City – its Torres branch adds grilled food to its impressive menu.
What's amazing about Munchtown Grill is that you can enjoy a wide range of grilled food choices at rock-bottom prices as low as P12 a stick! Here's a complete list of grilled favorites that you can experience at Munchtown Grill: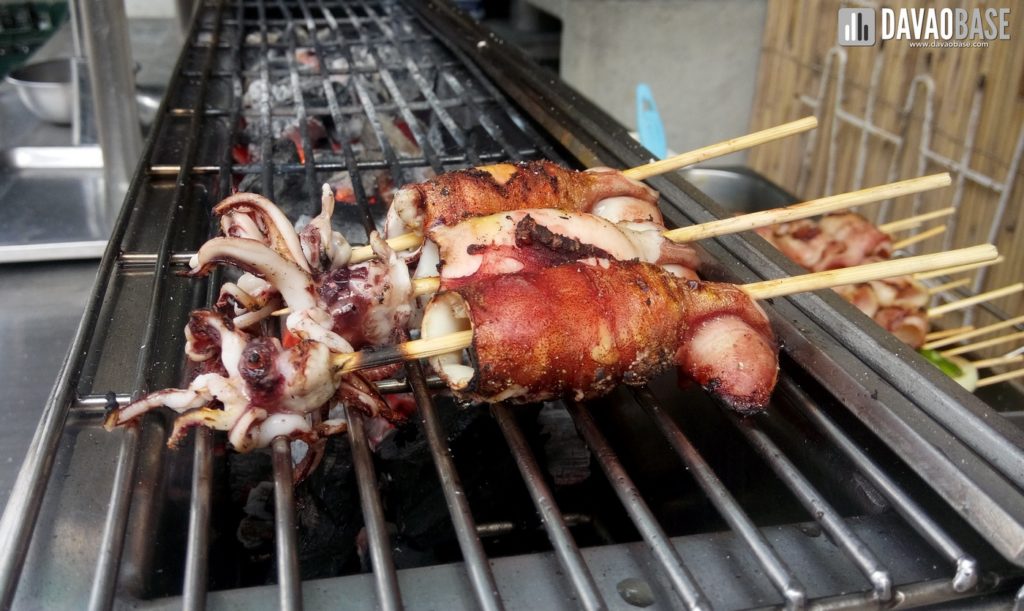 Chicken liver
Chicken gizzard
Chicken heart
Chicken skin
Chicken butt
Chicken breast with bell pepper
Chicken wings
Cheesy chicken meatballs
Ox tongue
Black angus riblets
Quail egg
Bacon-wrapped quail egg
Bacon-wrapped pineapple
Bacon-wrapped cherry tomato
Green bell pepper & onion
Zucchini
Eggplant
Shitake mushroom
Asparagus & leeks
Pork belly
Don't want to go through the process of decision-making? You can choose to order the Grill Platter with 20 sticks of the restaurant's best grilled offerings.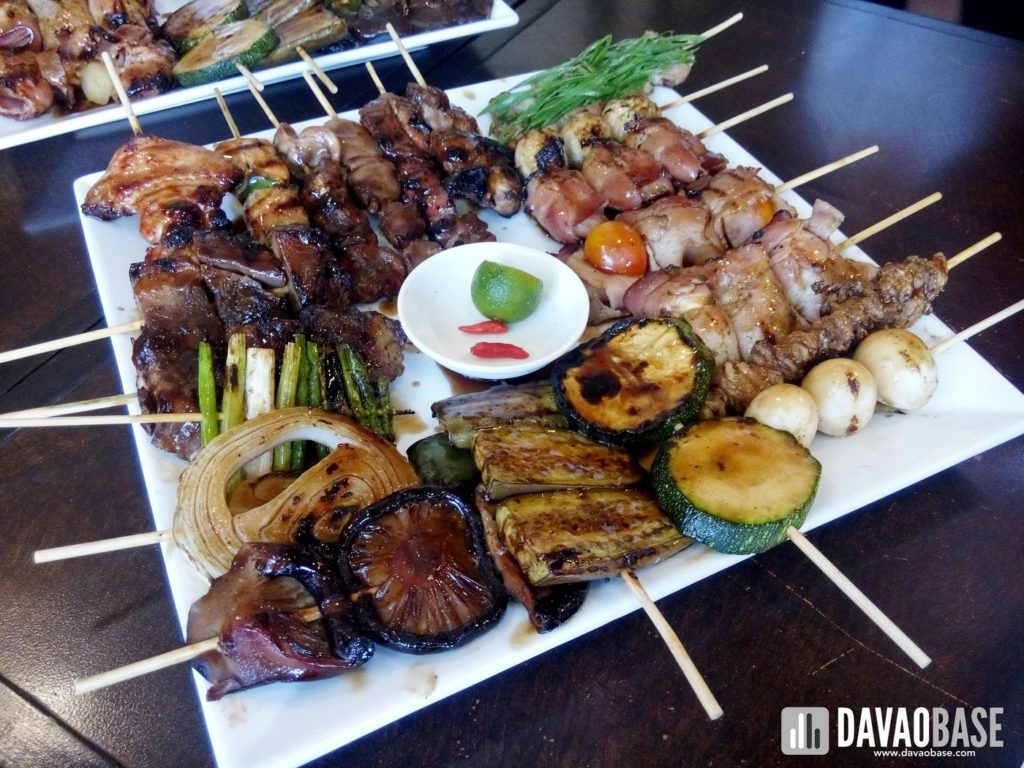 If you fancy the bounties of the waters, this Seafood Platter might be the perfect dish for you.
Old Favorites at Munchtown Grill
Many of the food faves that Munchtown Diner patrons have come to love are also available in Munchtown Grill. Here are some of the lip-smacking dishes at Munchtown Grill:
Australian Mini Burger
These beautiful sliders are made special with 100% Australian beef burger patties and specially baked potato buns that are oh-so-soft. You may order the Australian Mini Burger in solo or 3-piece combo.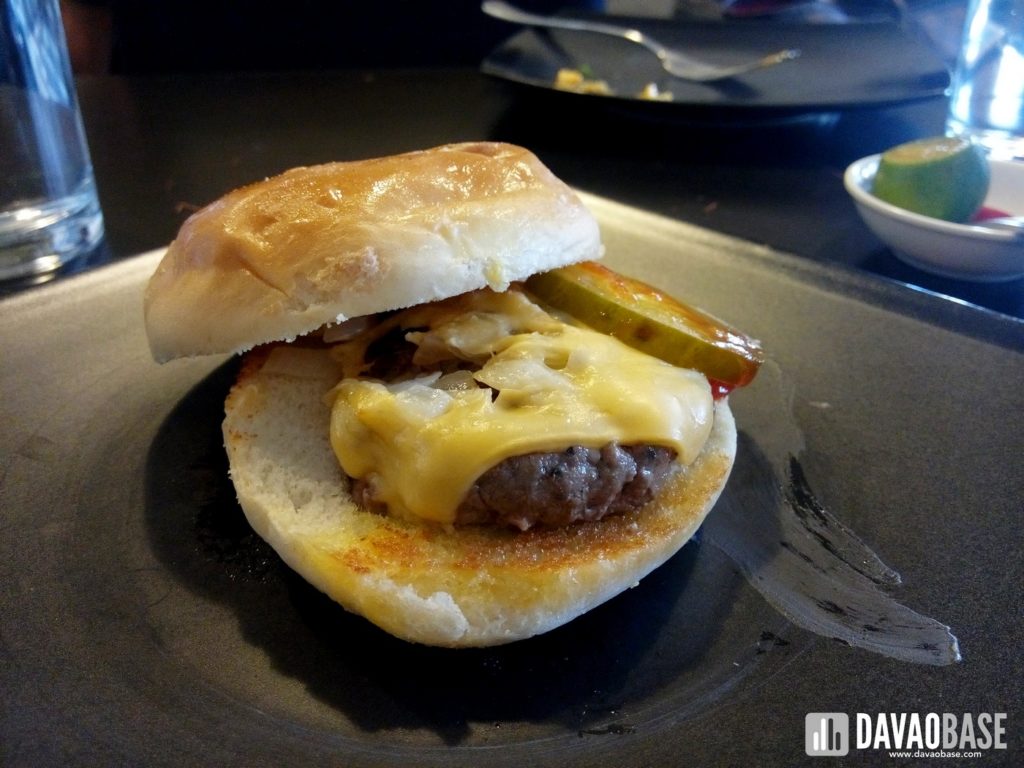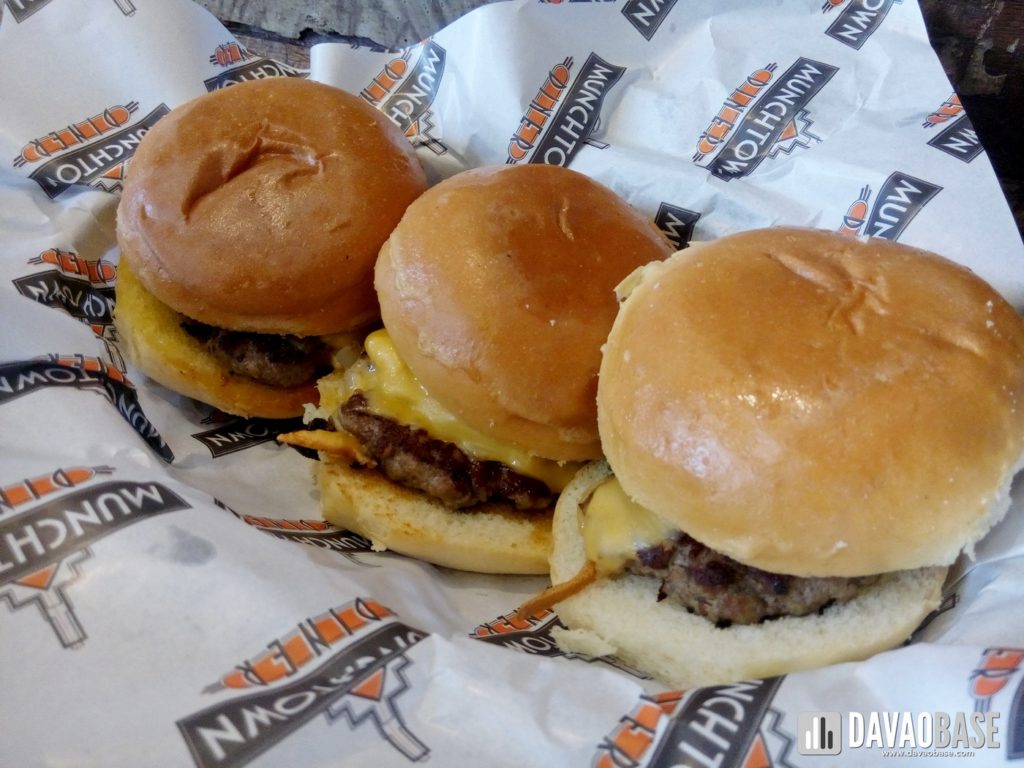 Beef Hotdogs
Another one of Munchtown's staples is its hotdog sandwiches, made from all-natural beef. Enjoy these babies in the following variants: Naked Dog, Chili Dog, and Chili & Cheese Dog.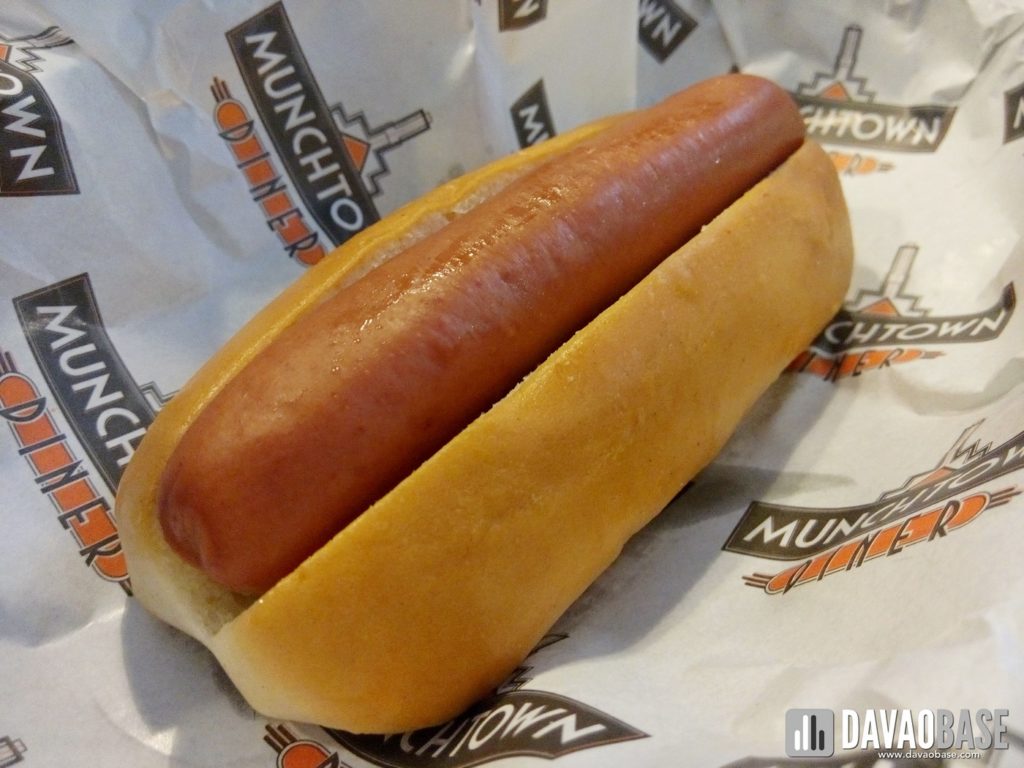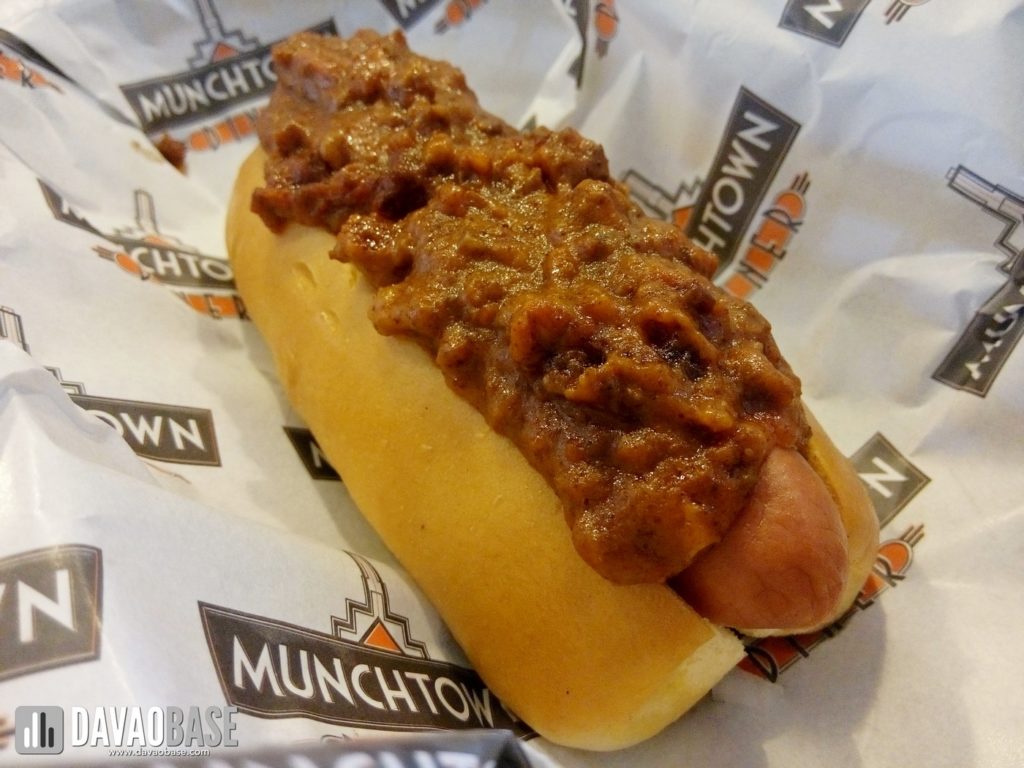 Munchtown Fries
This is one of my favorite French fries preparations in Davao City! The signature Munchtown Fries comes from freshly hand-cut potatoes (note: not frozen, store-bought fries), and garnished with bacon and cheese! It carries a unique flavor that makes you want to ask for seconds.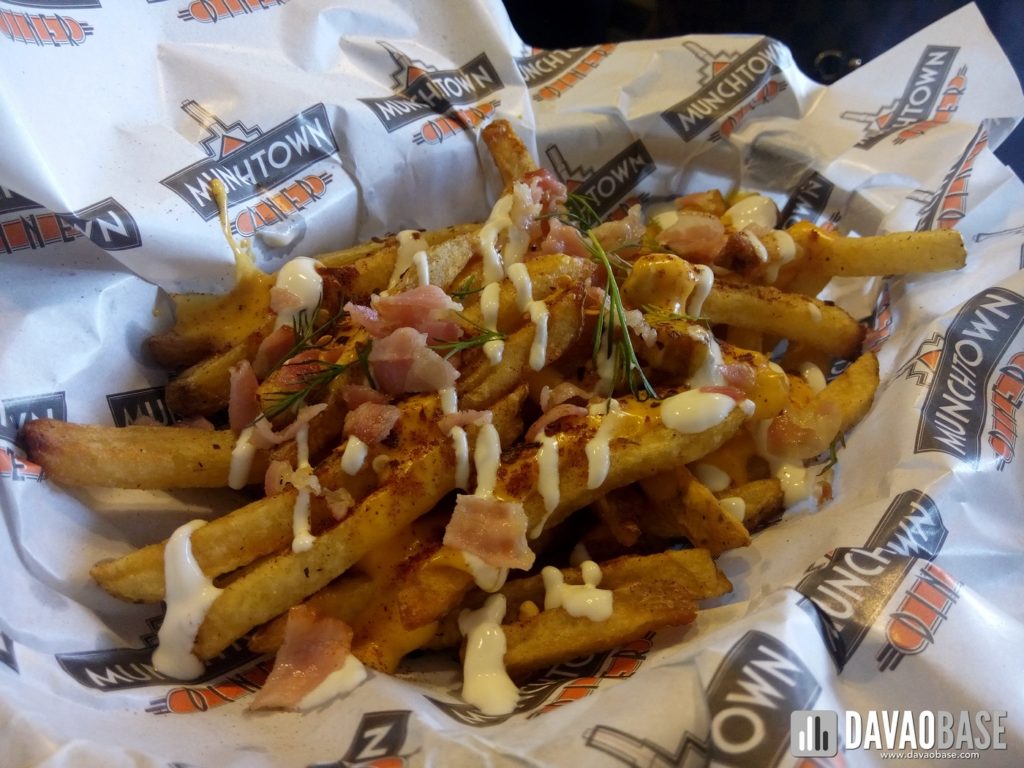 Culinary adventurers will love the Chili & Cheese Fries, especially if they want more zing to their taters.
Fresh and Unique Food Choices at Munchtown
Kimchi Rice
Here's where it gets more interesting: Munchtown Grill recently launched a dish that Korean food lovers will adore – Kimchi Rice! You may enjoy this flavor-packed rice dish by itself, or with a sunny side up egg topping. Either way, Munchtown's Kimchi Rice will definitely send you screaming "OMO!".
Watermelon Lemonade
These two words – "watermelon" and "lemonade" – can already make you feel refreshed. This drink delivers on its promise of bringing a fresh atmosphere to the grill experience.
Munchtown Milkshakes
These decadent milkshakes feel like you're drinking liquid ice cream! Munchtown milkshakes are ultra-creamy and blended without ice. You may choose from the following flavors: vanilla, peanut butter, strawberry, chocolate, Oreo, and salted caramel.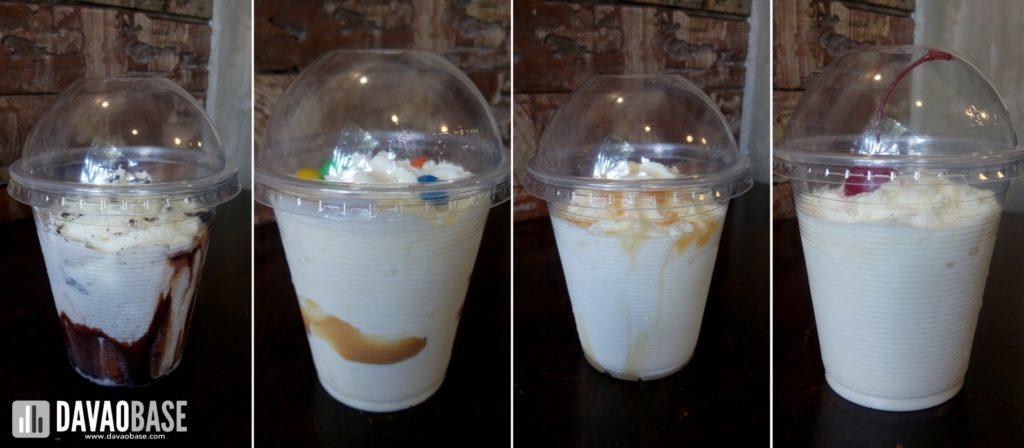 S'mores Bar
This is one of the newest additions to their menu, to answer their customers' clamor for dessert. S'mores bar is a great cap to a tummy-filling meal, and it's affordable at only P18 a piece.
Munchtown Grill brings a new angle to the already exciting gustatory experience at Torres Street.
Munchtown Grill
Torres Street, Davao City
Facebook: Munchtown Davao