A total of 57 lucky winners of the SM Shopping Spree promotion welcome New Year with a big smile!
On January 11, 2017, a big surprise came to Orson Sargado and Hosanna Aisah Pascua from Davao City, and to the other Shopping Spree winners in all SM Store branches across the country as they were notified by The SM Store representatives to be two of the lucky winners of The SM Store's Shop Your Way to a Php 100,000.00 Shopping Spree with MasterCard promotion.
At SM City Davao, 41-year-old Orson Sargado, who hails from Mintal and works for a non-profit organization, was the lucky winner of the said promo. Together with his family, he enjoyed an afternoon of VIP shopping at The SM Store and SM Appliance Center.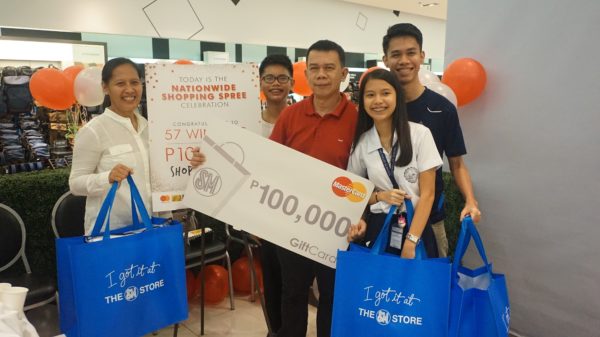 "My first reaction was disbelief. I was sweating profusely and I couldn't believe I won," recalls Sargado, a father of three, when he found out about the prize. "This is a wonderful treat for the New Year," he says.
Meanwhile, in SM Lanang Premier, Hosanna Aisah Pascua, 32, from Cabantian, was awarded P100,000 Shopping Spree at the Prestige Lounge. She brought her two kids to join her for the shopping extravaganza at The SM Store and other affiliate stores – SM Appliance Center, SM Supermarket, and ACE Hardware.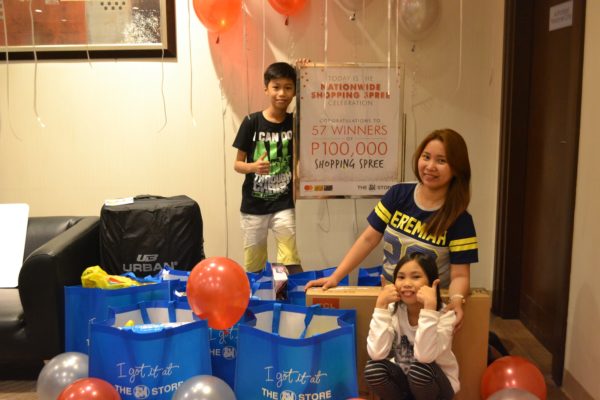 Both Sargado and Pascual, along with their families and friends, were also surprised with a party by The SM Store in SM City Davao and SM Lanang Premier.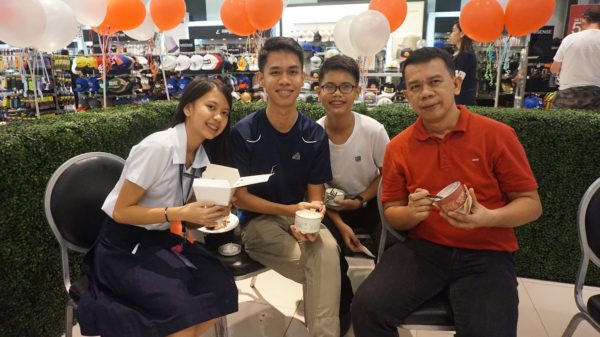 A joint project between The SM Store and Mastercard, every P3,000 single-receipt purchase using a Philippine-issued MasterCard at The SM Store entitled a cardholder to one electronic raffle entry that gave them a chance to win P100,000 shopping spree at any SM Retail Store.
The #SMShoppingSpree promotion is one of the many exciting promotions of the SM Store. Watch out for The SM Store's more exciting promos for shoppers in 2017.