Torres Street is known to Dabawenyos as the go-to food strip in the city. Along this road that is home to several popular restaurants, coffee shops and dessert shops is where the simple and unassuming Nonong Grill can be found. This food stop, which takes pride in its exquisite grilled pork ribs, also houses long-time local favorite Sy Bee Tin and milk tea haven 7Tea.

At Nonong Grill, you can choose from several grilled food options, including:
* pork bbq (P99)
* chicken bbq (P99)
* liempo (P99)
* pork chop (P110, 2 pieces)
* Hungarian sausage with egg (P155)
* ribs (P145-P200, depending on size)
For P650, you can enjoy their Grilled Platter, which includes grilled ribs, liempo, chicken bbq, pork bbq, Hungarian sausage, rice and 1.5L Coke. On top of these grilled specialties, they also offer other pork, chicken, fish and beef viands.
Nonong Grill's Grilled Ribs (P145)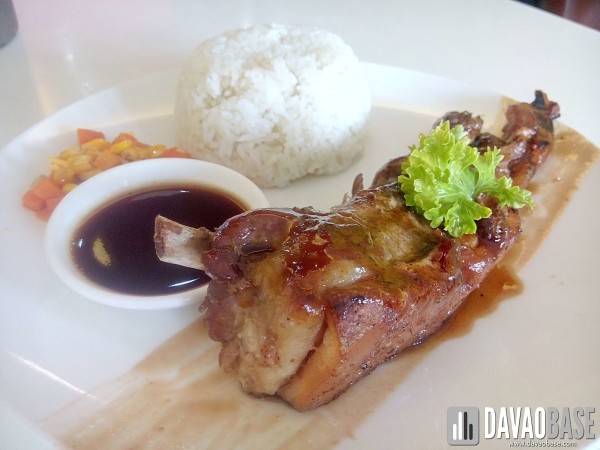 Nonong Grill's Honey Roast Pork (P145)
Nonong Grill's Pakfry Tuna Buntot (P200)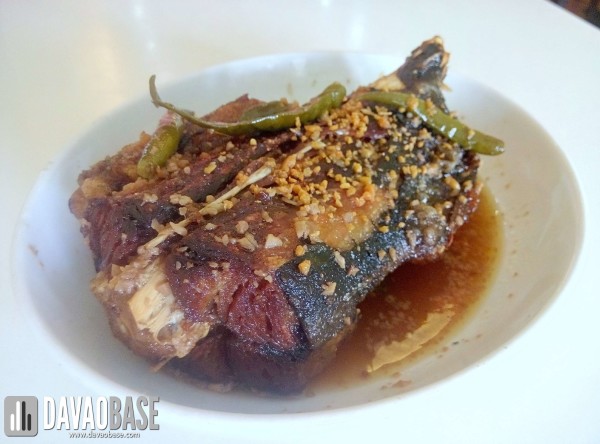 You may also enjoy rice meals (P65-P95 per meal) from Sy Bee Tin or milk tea (P50-P90 per cup) from 7Tea with your Nonong Grill food orders. How nice is that, right? It's like a 3-in-1 restaurant. Well, it really is a 3-in-1 restaurant!
Sy Bee Tin's Chicken White Sauce (P70)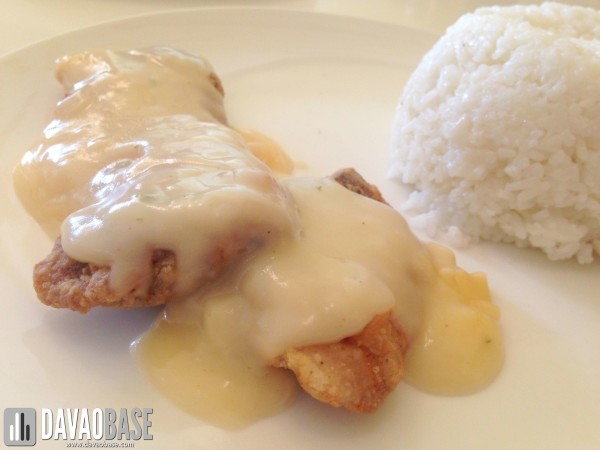 The place is small, but it's adequately lit and nicely decorated. It also has comfortable seats and a strong WiFi signal. A great plus that needs mentioning is that, during our visit, their staff were pleasant and very helpful.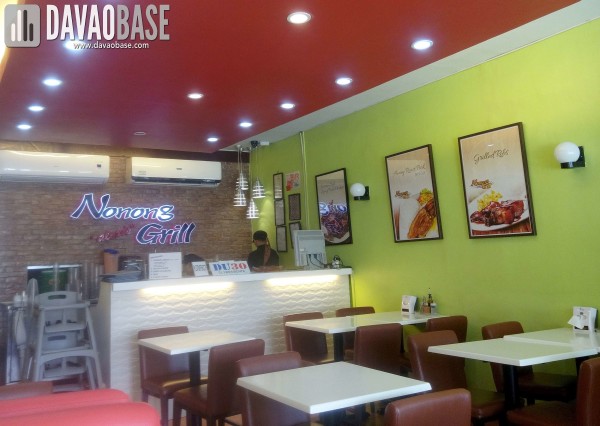 Nonong Grill
Door 5, ATT Commercial Complex, Torres St., Davao City
Operating Hours: 10AM – 9PM (closed on Sundays)
Contact No: (+63 82) 224 2073