Davao City has been blessed with a lot of natural bounties, and that is why we celebrate the Kadayawan Festival annually. Aside from durian, pomelo remains as one of the most abundant fruits in the land, lined up in several fruit stands all around the city.
Although pomelo isn't as popular as the king of fruits, the citrus fruit is able to stand its ground as a very delicious and mouth-watering produce of Davao City. Not only that, now that many people have discovered different ways to enjoy durian — through durian-based drinks and desserts — why not try the same with pomelo?
This is the reason behind Marco Polo Davao's creation of Oh! Pomelo, a special signature fruits-based menu that incorporates the local citrus fruit into elegant dishes.
Here's a sneak peek at the exquisitely delectable dishes in the Oh! Pomelo menu:
Ceviche of prawn and sword fish with grilled calamari and pomelo
Veloute of seafood with poached sea scallop, white fish, clams, and pomelo tempura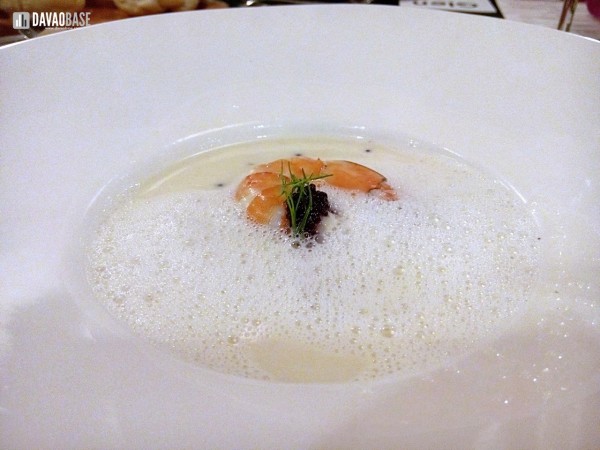 Pomelo sorbet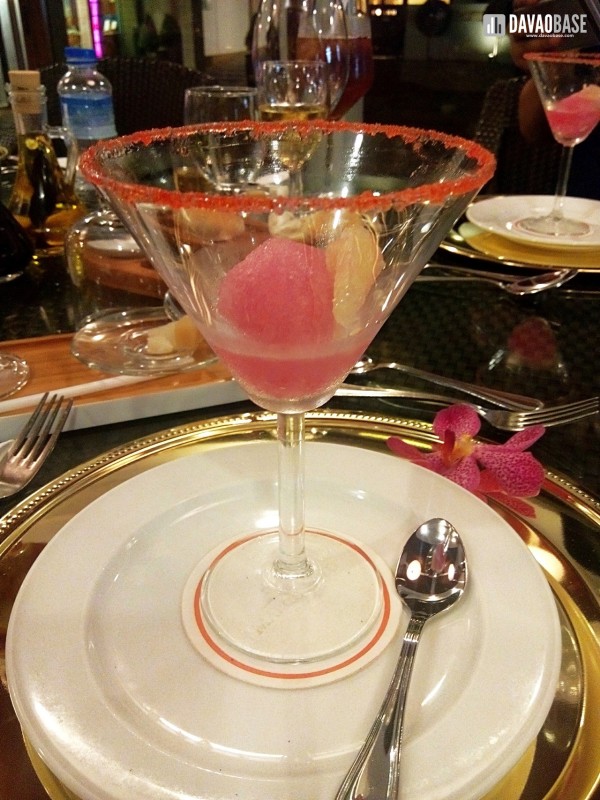 Slow-baked salmon fillet with pomelo mango kaffir lime salsa, saffron cream, and pomelo hollandaise
Pomelo chilled cheesecake and vodka pomelo jelly
Oh! Pomelo is available at Marco Polo Davao until September 30, 2016.
—————————–
Introducing: Earl Grape Iced Tea
Meanwhile, the hotel also recently unveiled its newest beverage offering: the Earl Grape Iced Tea. This luxurious beverage combines the richness of loose earl grey tea, seedless green grapes, and Elderflower syrup in one refreshing and delicious drink.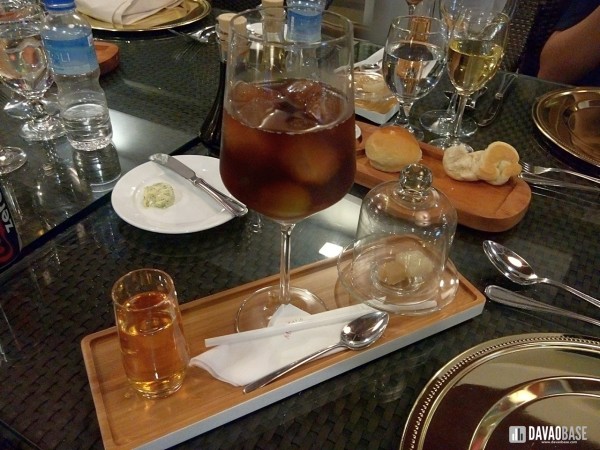 Earl Grape Iced Tea is served in a glass containing cubes of iced earl grey tea and Elderflower syrup, with complimentary Turkish delight on the side. The drink is served from a unique u-shaped carafe, which adds to the elegance of the refreshing beverage.
Earl Grape Iced Tea is available at Marco Polo Davao for P275+, and it's already good for two people (or one very thirsty person!).