Street food is usually associated with delicious, briskly prepared, but often unhealthy options. That's why Gelato On The Road comes at an opportune time when Dabawenyos are moving towards healthier and yummier food choices.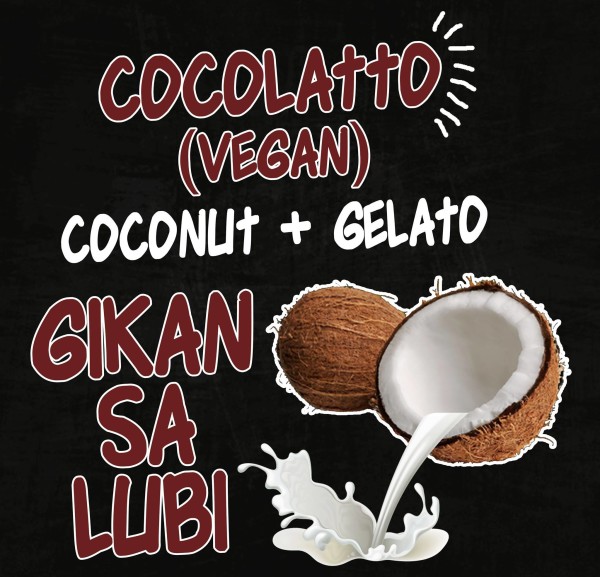 Gelato On The Road offers dairy-free low-sugar vegan ice cream dubbed as Cocolatto — that's coconut and gelato. The food stall currently has five ice cream flavors: almond chocolate, jackfruit, durian, taro, and mango float. All ice cream preparations are served in Belgian cones, hence the term "Velgian" (short for vegetarian and Belgian cone). The cones are available in cacao flavor.
Here are the prices of Gelato On The Road products:
Cacao-flavored Velgian cone / bowl: P10
Velgian cone and single scoop Gelato: P20
Velgian bowl and double scoop Gelato: P30
Velgian marble bowl and triple scoop Gelato: P40
Gelato On The Road is open on the evenings at Roxas Street, as part of the Roxas Night Market. The ice cream cart has been serving gelato for only a few months, but the queue of ice cream lovers is already building up!
BONUS! For every purchase of cocolatto, you get the chance to win a free t-shirt. Gelato On The Road will randomly select one lucky winner, who will be notified via Facebook.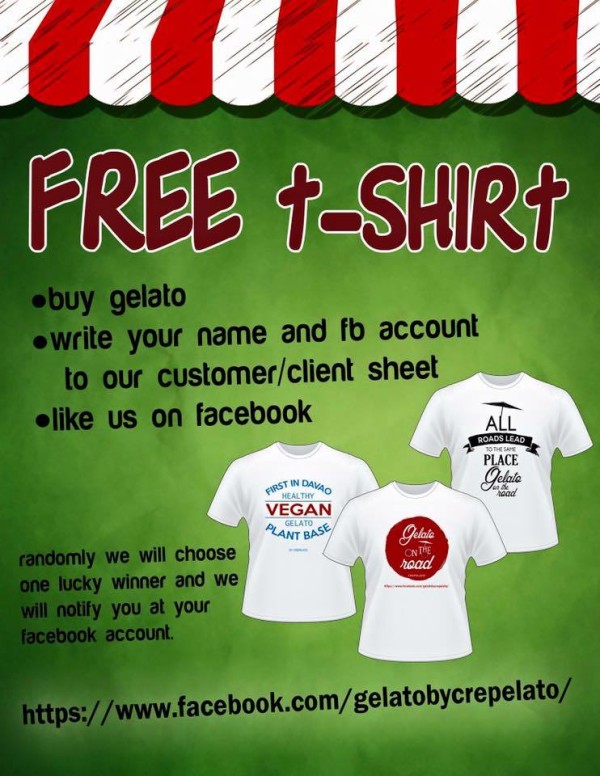 Gelato On The Road
Roxas Street, Davao City
https://www.facebook.com/gelatobycrepelato
[All pictures from Gelato On The Road]