Get ready to change the way you prepare your meals in the kitchen by using Tupperware MandoChef, the revolutionary new slicing tool from the home products company.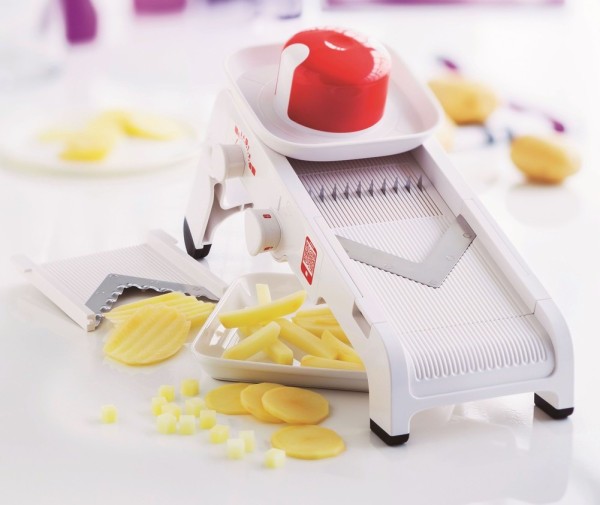 Tupperware MandoChef is an 8-way cutting system that allows you to prepare fruits and vegetables and present them in exciting new ways. This unique tool can create the following cuts and slices:
Slice
Crinkle slice
Sticks
Julienne
Crinkle sticks
Cubes
Diamonds
Wafer cut
It's difficult to describe MandoChef in words, but let this instructional video help you understand the beauty of this new Tupperware product:
Each MandoChef unit comes with a hand protector and food guide, adjustable triangular dial for sticks and cubes, thickness indicator dial, two interchangeable blades, protective blade holder, and a storage box.
Tupperware MandoChef is now available through Tupperware Star Express. Visit them at 35 Palma Gil St., Obrero, Davao City, or contact them through (082) 224-4528 and fax number (082) 224-2327.