Dabawenyos have become so exposed to different kinds of food choices, to the point that a plain and simple cafe is just not enough. This is probably the reason behind the rise of theme-based restaurants and niche coffee shops in Davao City.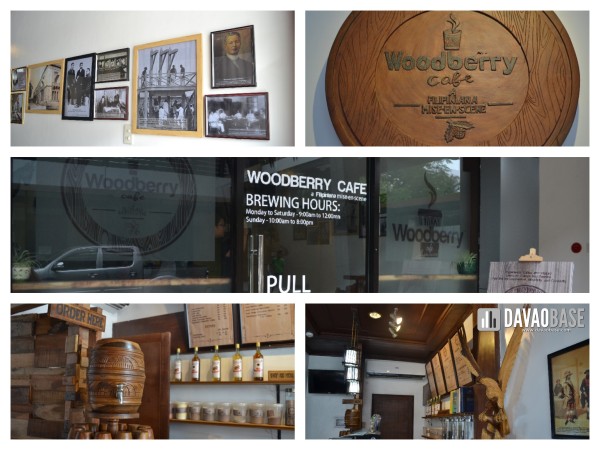 One of the newest coffee shops in the city is Woodberry Cafe, a one-of-a-kind caffeine stop along Sta. Ana Avenue. Unlike many of the recent coffee shops that evoke a more modern vibe, Woodberry Cafe harks back to the rich Philippine culture and history. The wooden seating and wood-lined walls reminded me of the classic Filipino culture, while the walls are adorned with framed pictures and posters about the country's history.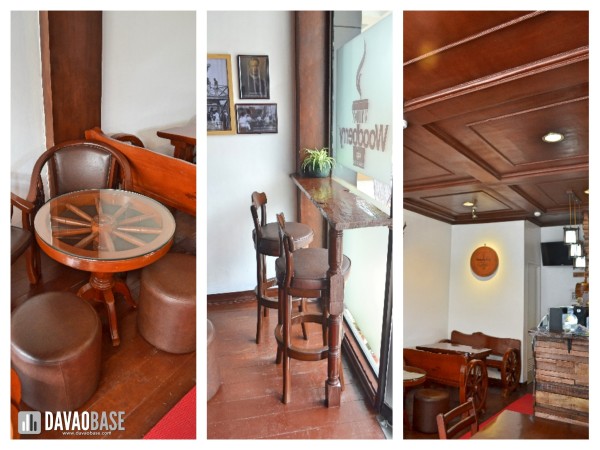 Woodberry Cafe offers hot and cold beverages that a coffee lover would expect in a coffee shop: espresso, coffee preparations, milkshakes, and non-coffee drinks. One of their signature beverages is Woodberry Maharlika Coffee, which is available in hot, cold, and ice-blended variants. Also try their Light Blends, available in Chocolate Chip, Cookies n' Cream, Mocha, and Strawberry.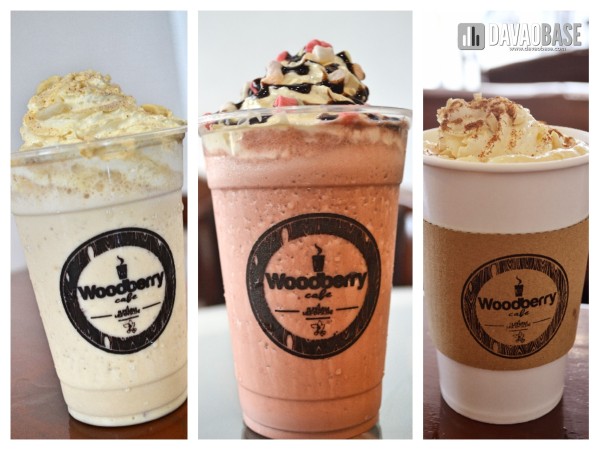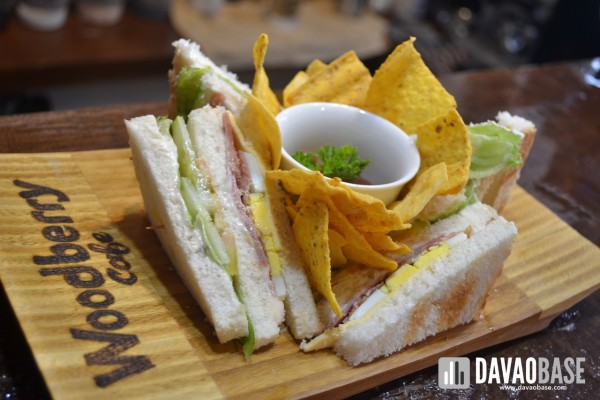 If you're looking to fill your tummies to compliment your coffee drink, Woodberry Cafe offers its unique Clubhouse Sandwich, as well as Tuna Sandwich and Carbonara.
Let Woodberry Cafe take your mind off of the busy urban life and bring you back to the roots of Pinoy history and culture.
—————————
Woodberry Cafe: A Filipiniana mise en scène
Door 6 Beechnut Square, Sta. Ana Avenue, Davao City
(Beside Paper Tree)
Mobile 0917 770 0774
Open Monday to Saturday 9AM-12MN, and Sunday 10AM-8PM