Our beloved city has appeared in Numbeo's prestigious Crime Index Rate list many times over the years, and this year is no different.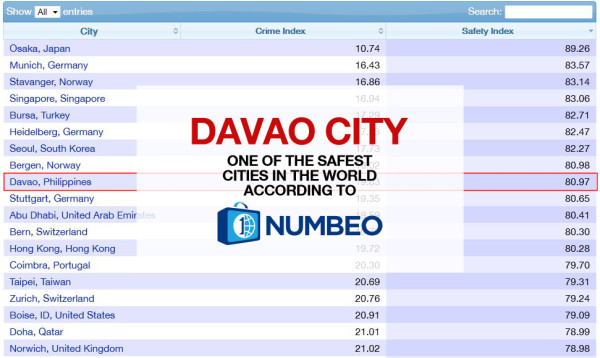 According to the current list as of May 2015, Davao City is tagged as the safest city in the Philippines and ninth in the world. Davao placed 9th in terms of Crime Index (19.03%) and Safety Index (80.97%). The top spot went to Osaka, Japan with a Crime Index of 10.74% and a 89.26% Safety Index.
Hurrah! That's another feather to the already illustrious cap of Davao City. Hats off to our city government led by Mayor Rody Duterte, as well as the disciplined Dabawenyos!