As part of our Blog The City Of Love tour around Iloilo, we were brought to the island of Guimaras. The island province is a few minutes away from Iloilo and may be reached by boat.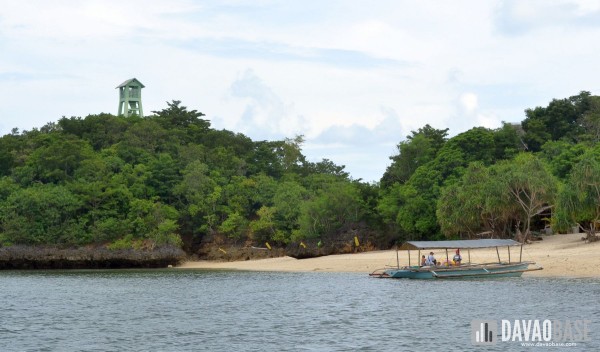 Because the trip reminded me of the usual travel from Davao to Samal, I was giddy with excitement for what was in store.
Here's a short description of the island, as what I read from various online sources: Guimaras is an island province between Panay and Negros, and is located southeast of Iloilo. The province is best known for its mangoes, which became the basis for the annual Guimaras Manggahan Festival every April.
From Injap Tower Hotel in Iloilo City, we traveled by land for about 15 minutes to a port where we would ride a boat going to Guimaras. The boat ride ran for about 15-20 minutes, and from then we started cruising towards Guimaras tourist spots by land.
Once we reached Guimaras, we headed to our first activity: view the mangrove conservation area and enjoy the pristine beauty of the waters. Aside from the natural wonders of mangrove clusters all around the area, what amazed me was the "magical" sand bar sitting right at the center of the waters. It was like a mini-island submerged knee-deep in the steady waters of Guimaras. Some of our fellow bloggers swam in the crystal-clear water, but Leah and I decided to just dip our feet in the sand bar and bask in nature's awesome magnificence.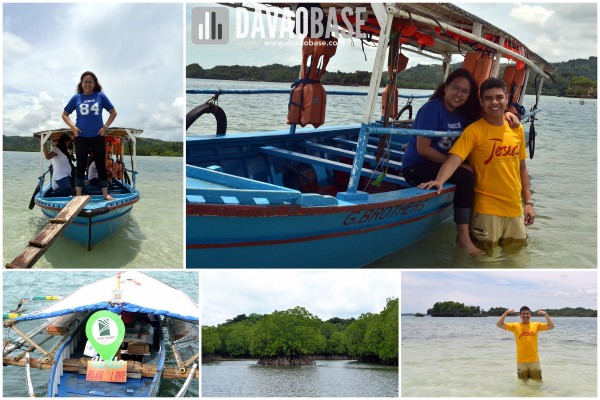 After the refreshing tour through the mangroves, we hopped on the van and drove to Camina Balay nga Kawayan, our destination for lunch. The al fresco dining area allowed us to capture the relaxing breeze while dining in catch-of-the-day seafood and sumptuous dishes. The banquet laid out in front of us was freshly prepared, and each dish spoke about the simple and restful living in Guimaras. After the satisfying meal and amidst the wind blowing through Camina Balay nga Kawayan, I was ready to hit the sack for siesta!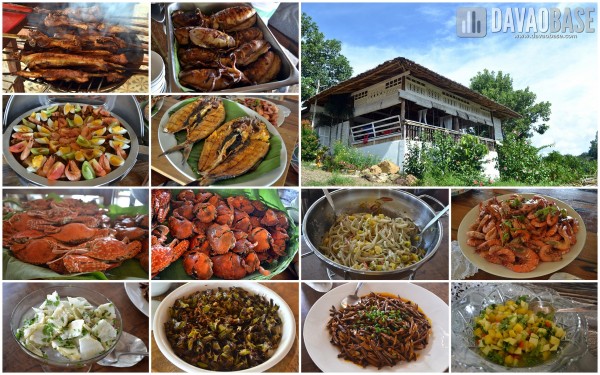 Our last pit stop in Guimaras was the Trappist Monastery, a famous tourist destination known for its delicacies and pasalubong packs. Aside from the various mango-based food products on display, the Trappist Monastic Food Products store also carried trinkets and figurines that remind you of Guimaras. It was also a pleasant surprise to see one of the monk brothers preparing freshly brewed coffee, which became a perfect close to our Guimaras tour.
Guimaras is a worthwhile destination not only for its mangoes but also for its beautiful scenery and fresh food, just like how Davao is more than durian.
——————————–
Camiña Balay nga Kawayan
Km. 17, Sibunag, Guimaras
Phone (033) 336-5075
Trappist Monastic Food Products
Our Lady of the Phlippines Trappist Abbey, San Miguel, Jordan, Guimaras