Injap Tower Hotel graciously hosted our three-day stay in the city along with other bloggers all around the Philippines to showcase Iloilo through the "Blog The City Of Love" campaign. We checked in for two nights at the hotel, which has poised itself to become Iloilo's premier destination.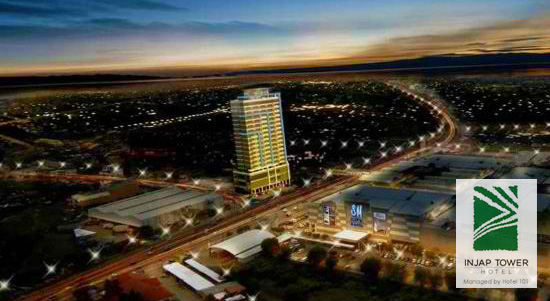 Injap Tower Hotel is owned by Edgar "Injap" Sia II (who also founded the famous Mang Inasal chain of chicken restaurants) and managed by Hotel 101. The towering hotel is currently the tallest structure in Iloilo City with 21 floors, and offers a great view of the Iloilo skyline.
We were assigned to a Happy Room at the 14th floor, which allows us to see SM City Iloilo and pretty much everything behind the mall. The room was furnished with a single and double bed, a huge 40-inch all-mounted TV, a pantry area with cabinets, refrigerator, microwave oven, clothes cabinet with sliding doors, and a bathroom and toilet.
The hotel's crowning glory is its topmost floor, where Horizon Cafe is situated. The restaurant serves Asian food, mainly dishes from Malaysia and Singapore. Here are some of the dishes and amenities inside Horizon Cafe: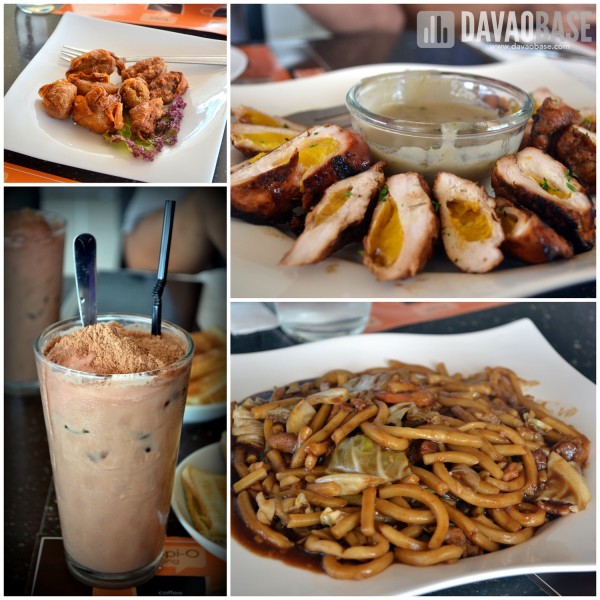 Injap Tower Hotel also has a gym, swimming pool, and a relaxation center called Spa Circle.
What made our stay extra special was the pampering that they give hotel guests. We were impressed by how complete the in-room toiletries kit was. It has the basic items such as shampoo, conditioner, soap and lotion. The kit also contains a pack of cotton buds, toothbrush and a small tube of toothpaste, and a shaving kit. During our two-night stay, we were also treated by the Housekeeping Team to a daily supply of Oishi Pillows.

It's not often that we get to visit beautiful places outside of Davao City, and we're happy to have stayed in Injap Tower Hotel during our three-day Iloilo tour.
———————————-
Injap Tower Hotel
West Diversion Road, Iloilo City
Phone (033) 330-7111
Fax (033) 333-5111
www.injaptowerhotel.com.ph
FB: facebook.com/injaptowerhotel
Twitter: @injaptowerhotel
Instagram: @injaptowerhotelbyhotel101