Seafood restaurants are all the rage these days. The richness of the sea lends itself to a whole lot of delicious dishes that restaurants want to offer as part of their menu.
Blue Posts Boiling Crabs and Shrimps is one such restaurant, which offers fresh seafood catch and serves them in attention-grabbing and mouth-watering dishes.
Once known as a bar and party place, Blue Posts has now transformed its brand to a family-style restaurant that offers the now-famous seafood bag / bucket. You can design your own seafood dish by following these steps:
Step 1: Seafood Selection. Choices are tuna belly (P395/lb), shrimps (P483/lb), mussels (P582/lb) and crabs (based on market price).
Step 2: Cooking Preference. Choose whether Blue Posts Boil or Garlic Fried.
Step 3: Spicy Indulgence. Can you handle Regular, Mild, or Hot & Spicy?
You may also add extra corn on cob (P42), potatoes (P42) and sausages (P42).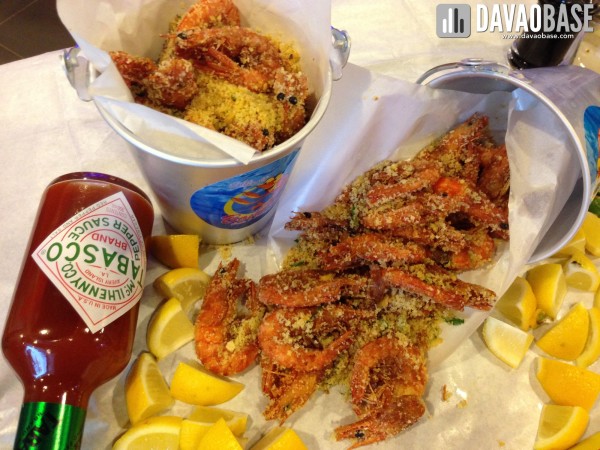 They also serve Butter Cereal Shrimps (P485), which reminded us of the cereal prawns we first had in Singapore. They were sweet, crunchy and succulent!
Another item in their All-Time Favorite list is Garlic Pork Riblets (P468). These fried pork cuts are crispy on the outside and fall-off-the-bones soft on the inside. The saltiness and garlicky taste of this dish is so sublime!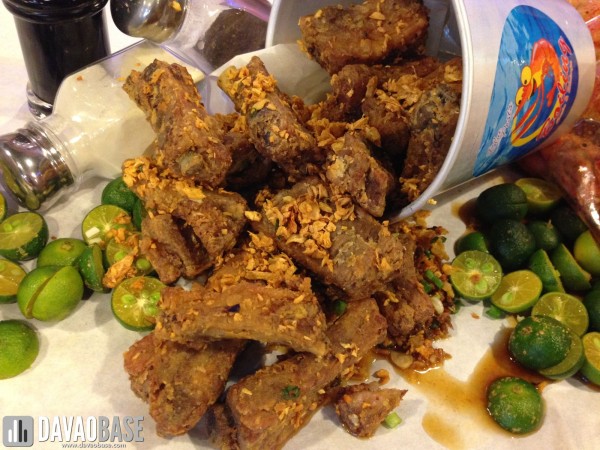 Native chicken lovers will also be happy to know that they serve grilled native chicken (P369). According to the owners, they only prepare a specific number of whole native chickens to ensure that they get consumed within the day.
For desserts, you can try their Mudslide, Halo-Halo or Tapioca dessert (P68 each).

Blue Posts Boiling Crabs and Shrimps
Bajada Branch
JP Laurel Ave., Bajada, Davao City
Contact No: (082) 221 8360
Lanang Branch
Lanang Business Park, Lanang, Davao City