Davao Food Appreciation Tour (DFAT) is an annual food tasting event that showcases specialties of some of the city's restaurants. This gustatory celebration has been conducted by Davao Bloggers Society for years, and has become an exciting opportunity to discover food in the city.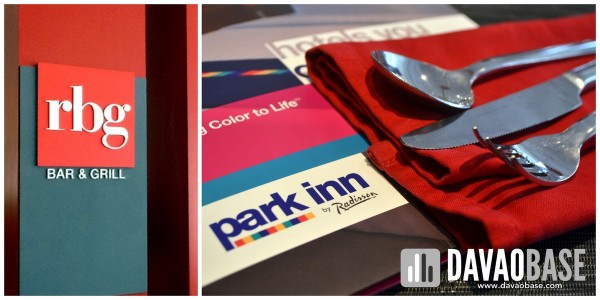 This year's first destination is RBG Bar & Grill, a restaurant in Park Inn by Radisson at the back of SM Lanang Premier. While its original concept is geared towards international cuisines, RBG Bar & Grill Davao has been modified to incorporate local flavors and dishes.
The lunch served to the DFAT 2014 participants was nothing short of elegant and memorable. We were first treated to appetizers — Ceviche (with tuna and pomelo) and a miniature version of RBG Burger with Fries. For soup, we were served Seafood Sinigang sa Mangosteen — yes, that's traditional sinigang with boiled mangosteen and loaded with seafood. Absolutely and uniquely appetizing!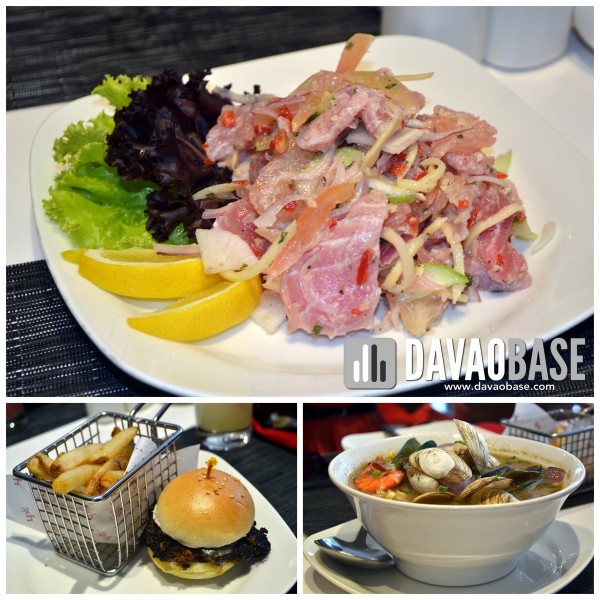 After that, next on our tables were RBG's pasta specialties. Lechon Pasta is red sauce pasta with lechon strips. Meanwhile, Pasta de Davao is fettuccine in white sauce and flavored with imbao, bihod and bagaybay.

The highlight of the meal was the main course, which showcased the class and finesse that RBG Bar & Grill wants to be known for. While their main course dishes may sound common (Grilled Chicken, Crispy Pork Belly, and Beef Salpicao), the plating and presentation elevates these dishes to a higher class.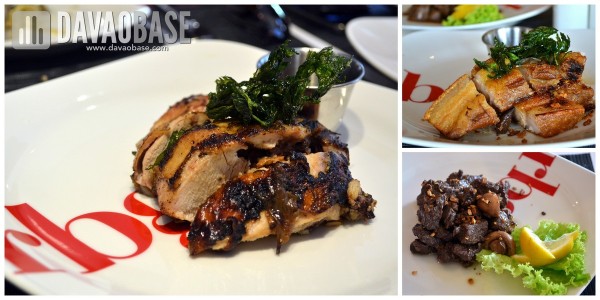 We finished off the meal with two cheesecakes: Durian and Mangosteen. Wifey liked the durian cheesecake, while I gobbled up the mangosteen variant. Again, the plating was phenomenal. I'm reminded of the impressive strokes of contestants in MasterChef.

Having the opportunity to taste the dishes at RBG Bar & Grill was a great experience for me. It was the perfect setup for the upcoming weekend of food trips and restaurant discoveries.
—————————-
RBG Bar & Grill
Park Inn by Radisson Davao, Asian Highway 26 J.P. Laurel Avenue, Lanang, Davao City
(Behind SM Lanang Premier)
Phone (082) 2727600