By now, you have probably heard of the buzz about Manang's Chicken and how unique the taste of their chicken is.
If you still want more from the spankin' new chicken restaurant in Davao, there's a tasty new addition to the restaurant's menu — Manang's Chicken Noodle Soup.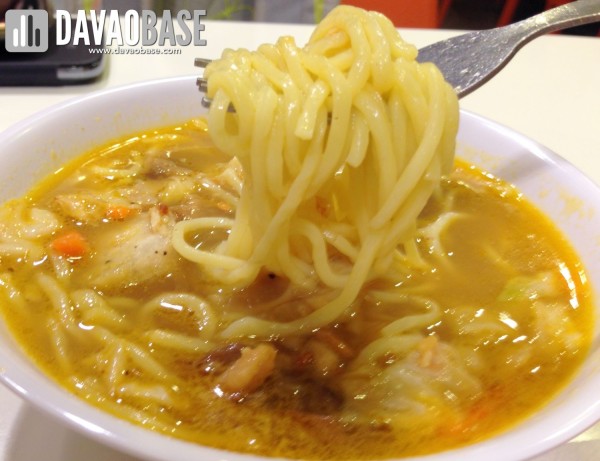 Manang's Chicken describes its take on the classic hot noodle dish as "egg noodles in pork broth with chicken chunks, chicken balls and vegetables, garnished with special fried garlic". Yum! The description already makes me salivate!
I was able to taste this dish recently, and was immediately brought back to my childhood days when my father whipped up this exact noodle soup. I felt like Anton Ego in the film Ratatouille when he took his first bite and instantly remembered his mom's cooking.
[youtube id="uXPlzdTcA-I" width="500″ height="375″]
It's great to know that Manang's Chicken is continually launching new menu offerings to give us more reasons to celebrate with food. 🙂
—————————
Manang's Chicken
4th Level Gaisano Mall of Davao
J.P. Laurel Avenue, Bajada, Davao City