Our recent food adventure brought us to a quaint restaurant along Jacinto Street, with little fanfare but an impressive list of mouth-watering dishes.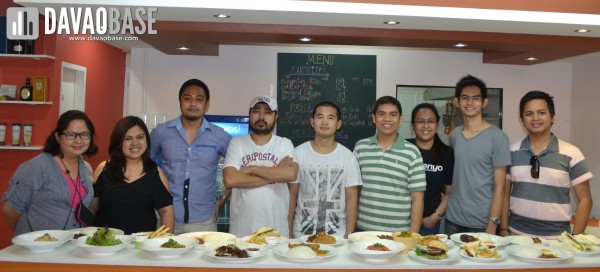 We recently attended a taste testing event at Diner's Venue. While the place may look very simple and ordinary, the chefs' credentials are not. We were excited to try their specialties especially after learning that the owners/chefs of this cozy restaurant used to be connected with Wings & Dips Cafeteria, Primo Cafe and Grille and the White House (in Camella Northpoint).
The first dish we had was the appetizer Paco Salad (P99), a bowl of fresh greens and drizzled with red onion dressing. The dish blew us away! My mouth was instantly filled with a cornucopia of flavors: sweetness and acidity from the dressing, and salinity from the salted egg. Even after finishing other dishes, the salad remained to be the highlight of our meal.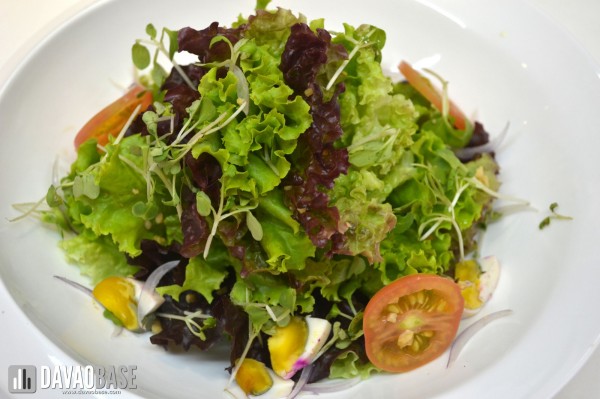 The restaurant's rice meals were not only topnotch, but also affordable. Here are some of our favorites:
Poached Bangus in Curry Broth (P89) – Our top favorite rice meal in Diner's Venue felt like a party of flavors in my mouth. The milkfish was perfectly cooked, and was complemented by the heat of the curry.
Bicol Express (P79). A twist to the spicy pork dish with coconut milk, we consider this a close second to the Poached Bangus. It reminds me of Binagoongang Baboy more than the usual spicy recipe, but it deserves repeat orders!
Mongolian Ribs (P159). This was also a delight to try their bestseller. The meat was so flavorful and fall-off-the-bones tender.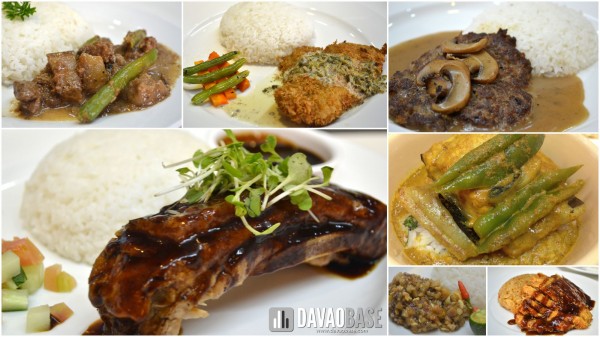 Diner's Venue also serves Salcicce pasta (P169) and Chef's Burger (P120), two of their house specialties. You may also opt for their other pasta variations (carbonara, pesto) and sandwich offerings (tuna, chicken, egg).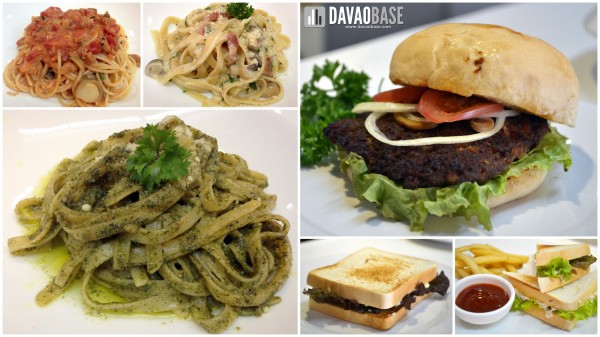 In order to capture the early-bird market, the restaurant has just launched a line of affordable breakfast meals. Morning staples are now available at Diner's Venue — meatloaf, sausages, luncheon meat, skinless longganisa, corned beef, hotdog and chorizo. All breakfast dishes are served with a sunny-side up egg and rice.
It may be easy to miss Diner's Venue when you pass by Jacinto Street – with no huge signage or colorful lights to catch your attention. However, once you get a taste of their food,  it may not be as easy not to come back.
—————————————
Diner's Venue
CVA Building, E. Jacinto Street, Davao City