We're down to the final stretch of the year, but Davao City is still not resting. The month of November is loaded with events and activities that will spark your enthusiasm for the coming holidays.
Feel free to bookmark this page, and watch out for updates. We also encourage you to share this page on your social media accounts!
————————–
Event: Hot Wheels Gravity Race 2013
Venue: Gaisano Mall of Davao, 3rd level Department Store
Date: November 3, 2013 at 2:00 PM
Event: Members' Exclusive on 3D Rice Cooker
Venue: SM Appliance Center
Date: November 1-15, 2013
Event: Christmas Grand Launch
Venue: The Event Center, The Annex, SM City Davao
Date: November 8, 2013 at 4:00 PM
Event: Don Moen – God Will Make A Way!
Venue: SMX Convention Center, SM Lanang Premier
Date: November 10, 2013 | 8PM
Tickets: P2,000 | P1,500 | P1,000 | P800
Event: BPI Installment Madness
Venue: Abreeza Activity Center
Date: November 20 – December 1, 2013
Event: 11th Flight of the Eagles
Venue: Magsaysay Park to Malagos Park
Assembly: November 17, 2013 | 6 AM
Event: Energen Family Run
Starting Point: Abreeza Mall
Assembly: November 17, 2013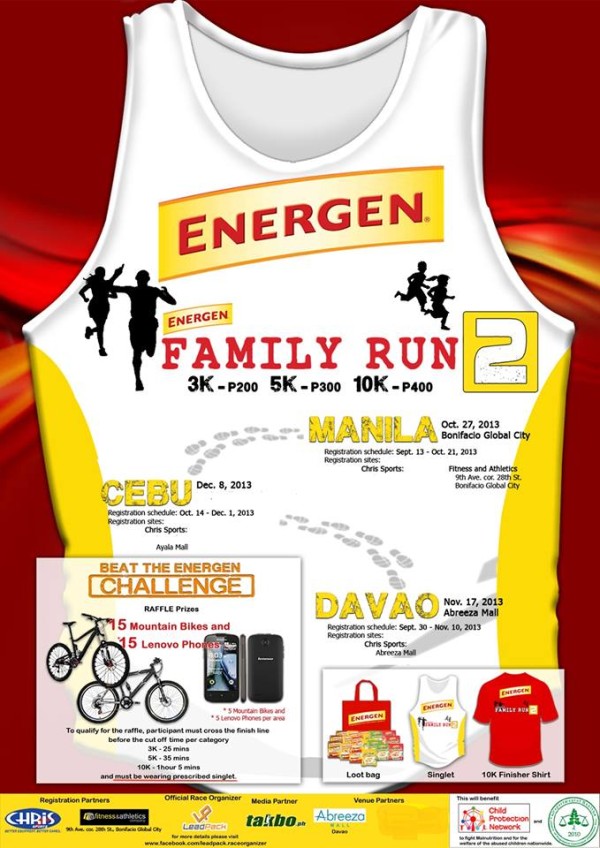 Event: Voices of Christmas Kids Caroling Contest
Venue: NCCC Mall Davao
Audition: November 23, 2013
Finals: November 30, 2013

Event: Free Stock Market Seminar
Date: November 29, 2013 | 4:00 PM
Venue: Meeting Room 4 of SMX Convention Center
Notes: Register through the Market Education Department at marketeducation@pse.com.ph. Pre-registration is required and will be accommodated on a first-to-register basis.