Vikings Luxury Buffet Restaurant has been trending for months since it first announced its upcoming arrival in SM Lanang Premier. Touting itself as the "largest buffet restaurant in the Philippines", Vikings has excited Dabawenyos by dishing out regular updates and setting expectations at a stratospheric level. The restaurant officially unveiled its majestic presence last September 28, 2013, sending everyone in a frenzy and scrambling to book reservations.
As our dinner reservations on October 10 fell through, Leah and I along with our family and friends were pinning our hopes on Vikings to give us a grand buffet experience.
When we arrived at the restaurant's location in SM Lanang Premier Fountain Court, we found dozens of walk-in clients waiting for their turn to be seated. There were two welcome counters by the entrance — one for walk-ins and the other for reservations. We were then directed to our reserved table, which made me realize that it's better to book a table ahead of time instead of walking in and hoping for a vacant table.
(Check our quick guide on how to enjoy your Vikings Luxury Buffet experience.)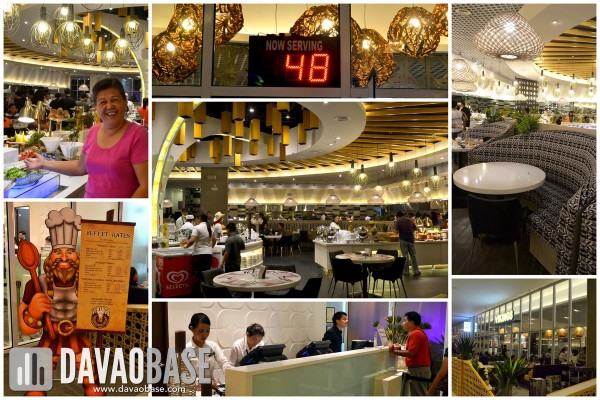 Entering Vikings felt like I was inside a royal banquet, with overflowing food splayed across a wide array of buffet stations. I instantly noticed the elegant centerpiece of the restaurant: a towering center post that looks like a fusion of an alien spaceship invasion and a mushroom cloud. Either way, the central piece gave me the impression that this experience is going to be out of this world.
Vikings boasts of seven buffet stations, each with a distinct international cuisine. It's not your usual buffet where main course is king, and appetizers and desserts are just stomach fillers. Each station is loaded with dishes that are so satisfying on their own. Much as I want to share with you what our eyes and our stomachs — and our camera lens — witnessed, I couldn't dare describe each buffet station because I'll end up writing a kilometric article!
Instead, let these pictures do the talking: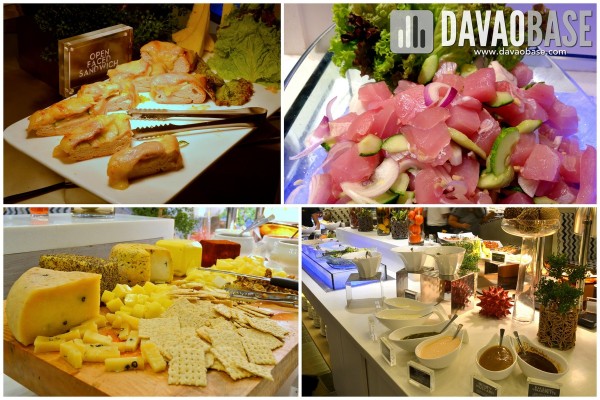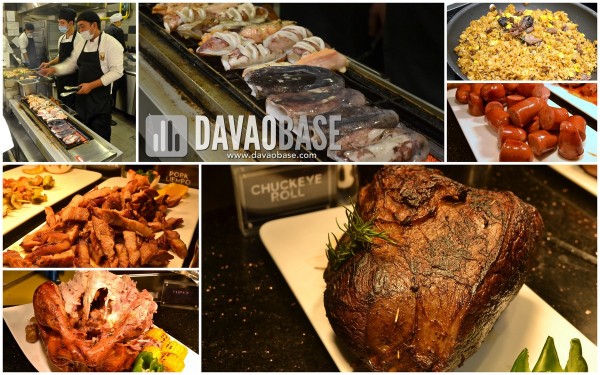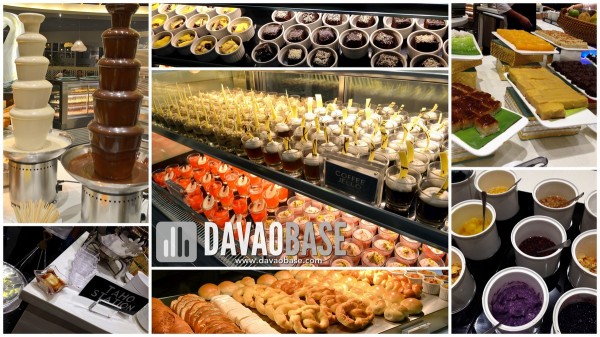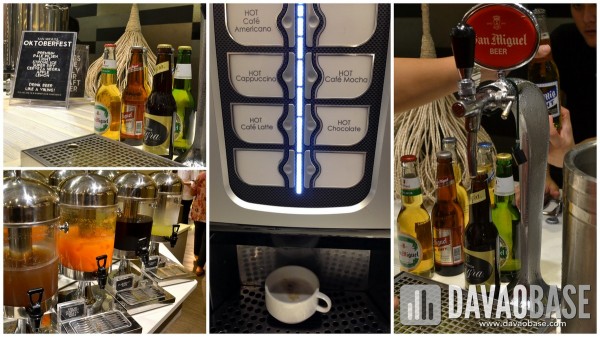 We stayed at Vikings for a full three hours, basking in the glorious richness of the food offerings, top-notch service of the restaurant chefs, and the company of friends and family. For those three hours, I felt like royalty, blessed with this gustatory celebration that will remain in my memory for quite some time.
Dining at Vikings Luxury Buffet was a rare experience for us. We found ourselves not only awestruck by its amazing interiors and high-end treatment, but also gastronomically satisfied (or, in simple terms, soooo full!). Vikings has definitely entered our list of the most memorable dining experiences thus far.
—————————————————-
Vikings Luxury Buffet Restaurant
Upper Ground Level, Fountain Court, SM Lanang Premier
J.P. Laurel Avenue, Lanang, Davao City
Phone (082) 285-3888 or (082) 285-4888
Open for lunch (11:30AM – 2:30PM) and dinner (5:30PM – 10:00PM)