I always equate Italian cuisine with fine dining or fancy romantic dinners. However, during the launch of a new Italian food station in Abreeza Mall, my mind was opened to a new perspective on Italy's signature dishes.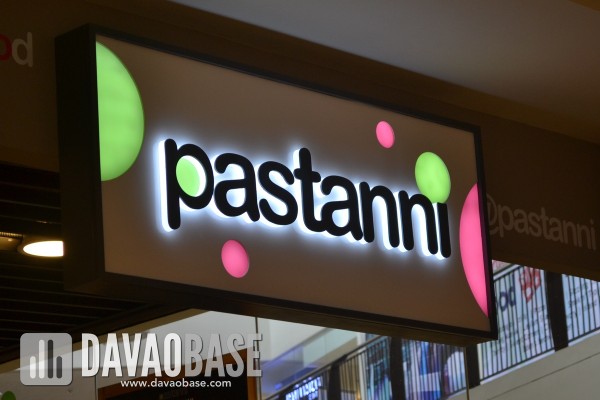 Pastanni recently had its soft opening at the second level of Abreeza Mall. Its location within the mall is unlike any other: its neighboring stores are fashion retail shops like Armenia, Espada, Marcella and Timex. It's a welcome pit stop for those who need to take a break from shopping to rest their tired soles for a while.
The restaurant looks captivating to the younger market, and rightfully so, since Pastanni was patterned after the famous street food scene in Italy. Its distinct colors of white, pink and apple green make for a refreshing dining experience. Its main counter is also fashioned after a street food cart, albeit bigger and definitely cleaner.
More importantly, Pastanni offers popular staples that any Italian food lover will enjoy. During the soft opening, I was able to sample the following: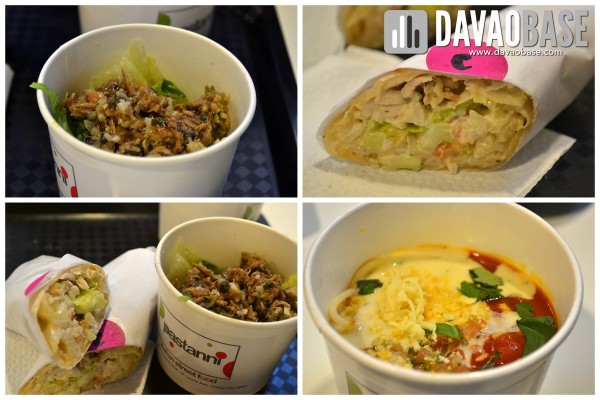 Tuna Tetrazzini Salad Bowl (P120). This fresh salad combines the goodness of crunchy mixed greens and fresh vegetables, tuna flakes, cream sauce and cheese. Depending on your appetite, it could be a great appetizer or a complete meal already.
Grilled Chicken Piada Roll (P130). Pastanni's version of an Italian shawarma tastes awesome with chicken fillet strips and Caesar dressing. It's a tummy-filling roll, because it contains risotto — yes, rice. The thin dough wrap is freshly made, and not store-bought.
Roso Pasta Bowl (P110). For those who want guilt-free food, this pasta bowl of tomatoes and cream sauce is definitely for you. The sauce is a combination of fresh and canned tomatoes, thereby providing a good amount of acidity that gives an oomph to this dish.

To cap off a very satisfying heavy snack, I was also treated to two desserts. The Chocolate Truffle Balls (P50) are basically small chocolate cakes shaped in balls and coated with chocolate. My favorite, however, has got to be the Cannoli Chips (P60). The chips are made of the same dough as the Piada Roll, but crispy-fried and drenched in sugar. Even without the vanilla or chocolate custard dips, the Cannoli Chips are as addictive as peanuts.
Thanks to Pastanni owner Annie Cacho-Garcia — who also runs Spirale Ristorante — for bringing Italian food to the masses and the experience of Italy's food streets to the mall atmosphere.
————————
Pastanni
2nd Floor, Abreeza Mall
J.P. Laurel Avenue, Bajada, Davao City