Some may have noticed that we were "quiet" for almost a week — no blog posts, no social media updates. We had a medical emergency, as Chito suffered from abdominal pain, diarrhea and vomiting last week. We went to the ER and doctors said it was appendicitis and he needed surgery to remove the inflamed appendix.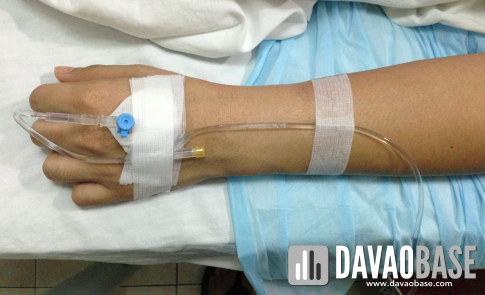 We praise God for alarming us early about Chito's condition, as doctors assured his appendix has not yet ruptured, which would have caused more pain and complications.
See Chito's progress in the photo collage below: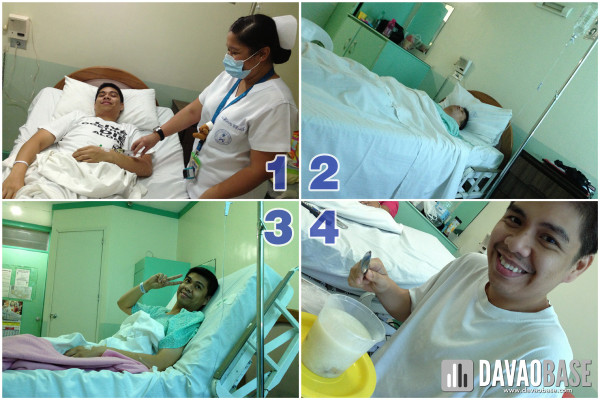 1 – Nurse injects antibiotics to Chito before appendectomy.
2 – Chito lies flat on his back right after appendectomy. Nurses advised against putting a pillow under his head or adjusting the bed's inclination for the rest of the day.
3 – Chito makes the "selfless" post (looking up and holding a V-sign) a day after appendectomy, as a way of praising God for His protection.
4 – Chito enjoying his first meal after almost 3 days of no food intake. The arroz caldo must be super delicious for him!
We thank everyone who prayed for Chito, visited him at the hospital and helped us with our needs during this challenging time.
Not everyone who visited is in this collage since we were not able to take photos all the time, but we sincerely thank everyone for taking time to visit despite your busy schedules. Daghang salamat!
Also, allow us to share God's promise of protection and prosperity that has kept us from worrying too much during this phase, for we know He is in control.
Jeremiah 29:11-13
"For I know the plans I have for you," declares the Lord,
"plans to prosper you and not to harm you, plans to give you hope and a future.
Then you will call on me and come and pray to me, and I will listen to you.
You will seek me and find me when you seek me with all your heart."
Also visit marialeahflor.com for Leah's thank-you post.