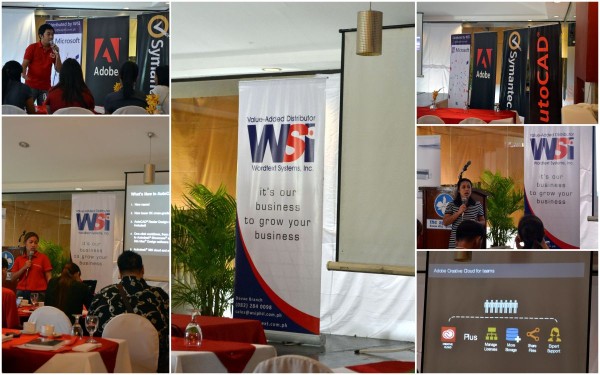 Bloggers, media personnel and selected technology enthusiasts got the opportunity to plug into a giga-load of technical knowledge, as Wordtext Systems Inc. (WSI) brought its nationwide technology tour to Davao City last April 24, 2013 (Wednesday) at the Apo View Hotel Garden Pavilion.
WSI unveiled its impressive line of software and hardware products from top technology brands like Microsoft, Adobe, Autodesk, Symantec, Samsung, HP, Phoenix UPS, and Dascom, among others. Several specialists from WSI shared the latest updates on famous software products, and answered questions related to their products.
As I listened to the specialists, I was giddy and excited to learn about the latest versions of famous software, such as Microsoft Office 2013, Adobe Creative Cloud, and AutoCAD Design Suite 2013. It was then when I realized that I might have been living under a rock, and that my tech knowledge was somewhat rusty already. All the specialists were talking about using the Cloud to not only save your files online, but also update your current software version!
I'm still happy with my current OS and software, but I'm thankful that WSI took the time to educate us about what's new in the world of technology.