Have you been waiting for the new iPad (or iPad 3)? The wait is over, my friend. Globe Telecom announced today that it will carry the 3rd-generation iPad in the Philippines under its Tattoo data plans.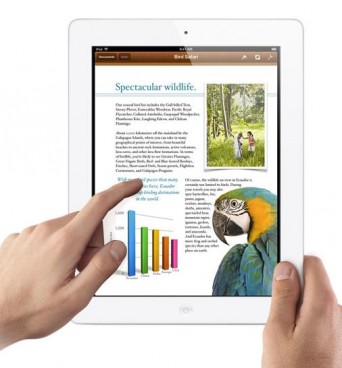 Peter Bithos, senior adviser for Consumer Business of Globe Telecom, shared: "We're very excited to launch the incredible new iPad in the Philippines. Customers using our network on their new iPad will experience great value Tattoo data plans and amazing speed for an unbeatable user experience."
The new iPad will be available in all Globe retail stores nationwide beginning Tuesday, May 29. For complete details on pricing and availability, please visit www.tattoo.globe.com.ph.
We're very much enjoying our iPad 2, which we purchased summer of last year. We certainly look forward to seeing new iPads parade after Tuesday.
Image from Apple website