Celebrate love with the tastes of home. Celebrate Valentine's Day at Alor's – A Home Kitchen.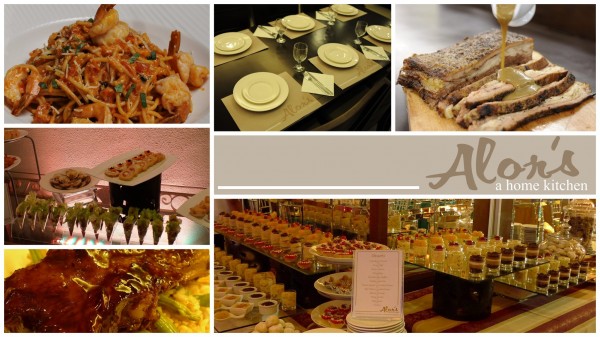 Treat your special someone who deserves nothing less than the best of everything to a dinner buffet like no other.

Begin the evening with an array of cocktail bites, salad shooters and hearty soups as you reminisce about the thrill of new beginnings, and of Valentines gone by. Cozy up to the comforting warmth offered by the Pasta Bar, Angus Roast Beef, Mama's Pork Ribs, Baked Clams and other inspired new creations.
And as you treat your palate to the heavenly goodness of Alor's dessert station, there will be no other way to describe the day: unforgettable.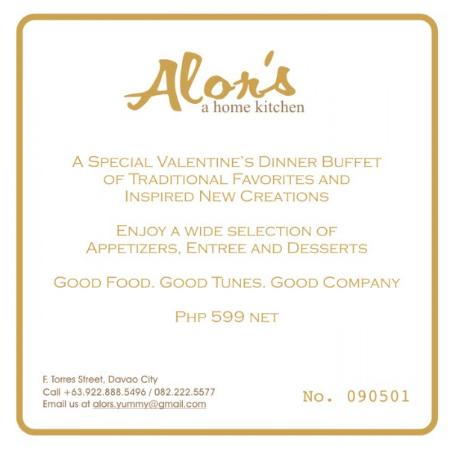 For Php 599 Net, enjoy more than 25 dishes… appetizers… salads… soups… pasta… entrée… desserts… prepared the only way they know how: with tenderness and love, just like at home.
Good Food. Good Tunes. Good Company. Alor's, A Home Kitchen. Because you deserve nothing less than the best.