Gaisano Mall of Davao Holiday Shopping Hours

Check out Gaisano Mall of Davao's Holiday Shopping Hours below.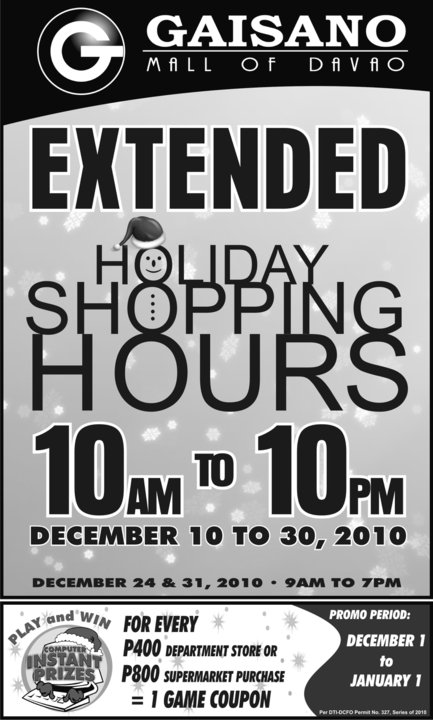 Also see NCCC Davao's Christmas Sale Schedule and SM City Davao's Christmas Mall Hours.
Tags gaisano christmas mall hours gaisano mall christmas schedule gaisano mall hours gaisano mall of davao gmall christmas schedule gmall christmas shopping gmall mall hours
Check Also
Many of us will be spending the Holy Week break at home, but that doesn't ...