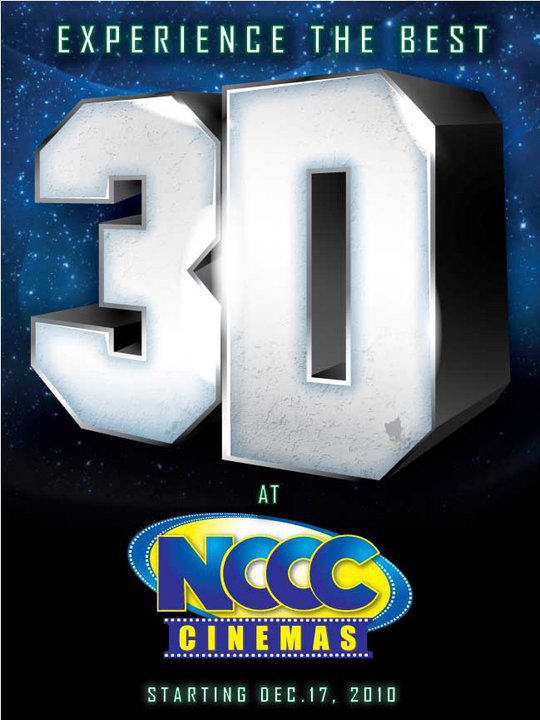 Here's exciting news for moviegoers and 3D film entusiasts: NCCC Mall Davao is opening its 3D Cinema today, December 17, 2010! Their first feature 3D film is Tron: Legacy, the most anticipated sequel to the sci-fi cult classic.
Introductory price is P250, while students get a special discounted  price of P200.
Experience the Best 3D at NCCC Mall 3D Cinema!
————————
Visit the NCCC Cinema website for more details.