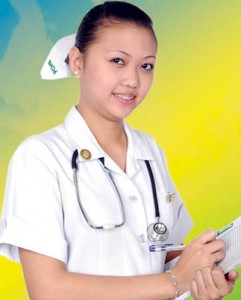 The Department of Labor and Employment Regional Office XI puts a major highlight on its celebration of the 52nd Nurses Week.
Various recruitment agencies from Davao and Manila are set to offer employment opportunities through a Job Fair for Nurses at NCCC Mall on October 21, 2009 (Wednesday). About 1,000 jobs for nurses, physical therapists and other professions will be made available.
If you are interested to apply, just prepare your resume and supporting credentials when you join the job fair on Wednesday. It would be best to bring your passport, if you already have one.
This is definitely great news for nurses who are actively looking for jobs, especially those who just passed the Nursing Board Exam a few months ago.