Davao City will experience 19 hours of water interruption from 10 PM of July 25 (Saturday) until 5 PM of July 26 (Sunday). The interruption is due to the tapping and repair efforts to be conducted by Davao City Water District on its pipelines under the Dumoy Water System.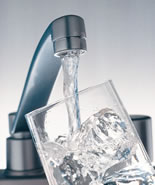 According to DCWD, the affected areas are the following: entire Bago Aplaya, Puan, Ulas, Talomo, Bangkal, Matina, Ecoland, Maa (except from corner Diversion Road up to Metroville Subd), Langub, Downtown, Obrero, Agdao, portion of Bajada (right side of JP Laurel Avenue from junction Bacaca Road up to junction R. Castillo St), all water connections from junction Bacaca and Circumferential Roads going to downtown; and all their immediate environs. Regular water supply may resume earlier if repair work goes smoothly.
For questions, you may call the DCWD 24-hour Central Information Unit hotline at 221-9412.