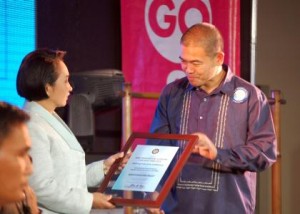 Selected business establishments from Mindanao earned recognition from the Office of the President last July 8, for displaying outstanding performance in the field of micro, small and medium enterprise.
Mindanao awardees — all from the Davao region — include Manolette Bakeshop, Lao Integrated Farm, AMS Employees Fresh Fruits Producer Cooperative, St. Mary's College – Business Resource Center, and Medium and Small Scale Industries Coordinated Action Program II (MASICAP II).
These companies and organizations were recognized because of their respective achievements and contributions to develop MSMEs in the country.
This is definitely great news for Davao, because it shows a strong business backbone for the region.
Time to buy one bag of Manolette's pandesal! 🙂
More information can be found on the PIA Website.