After Dabawenyo Ruben Gonzaga made it as Big Winner in PBB Celebrity Edition Season 2, more Dabawenyos are out (or in?) to try their luck in the Philippines' most popular house – Ang Bahay ni Kuya. Aside from the organizers' reasons for adding plus to the show's name (new host Luis Manzano, 2 more housemates to the usual 12 and the secret room), Pinoy Big Brother Teen Edition Plus surely brings plus to Dabawenyos, as not 1, not 2 but 3 teen housemates are from Davao!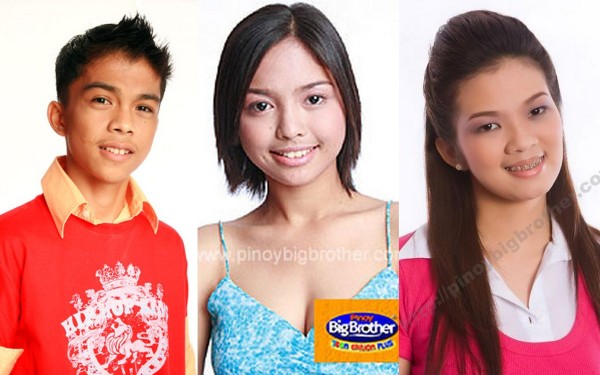 ARNAN CLENUAR
17 years old
Junior Kengkoy of Davao
Dressed as a pirate when he entered Kuya's house, Nan is a funny guy who is serious in taking on the PBB challenge. Will he be able to use his comic ways to work towards his advantage as Ruben did during the last season or will he be another funny-man-gone-pasaway like Franzen Fajardo of Season 1? We surely hope for the best.
JIERIEL PAPA
16 years old
Bubbly Girl of Davao
This cheerful lass made her first official PBB teen housemate appearance last Sunday as an Indian princess. Left by her biological father, she rose from this painful experience and become the lively, spirited teen that she is. Will her signature smile serve as the light of the house or will it fade once bombarded with Kuya's daily and weekly tasks?
PRISCILLA NAVIDAD
17 years old
Deaf Dreamer of Davao
She is Miss Teen Mindanao 2007 and Miss Teen Philippines 2007 First Runner-up. Not only that, she has an admirable personality to match her beauty. She has been deaf most of her life, but that did not stop her from leading a normal life. She lip-reads to communicate. I actually wonder how she can lip-read what Kuya has to say. Pretty tough, huh? (Update: Kuya has allowed Priscilla to see his lips while he is talking to her! Whoa!) In her new quest for recognition, will her disability be her strongest weapon?
This is not actually the first time we had a Dabawenyo in PBB, with Cassandra Ponti (one of the Big 4 in Season 1), Mikki Arceo (first to leave in Teen Edition 1) and Ruben (of course, you know him, right?) entering Kuya's house in different seasons. But, when Kuya welcomed 3 Dabawenyos to his house – all 3 on the season following Ruben's big victory, one can't help but speculate. Was it because ABS-CBN finally saw the potential in Dabawenyos or was it because the network saw Davao's potential to rake in a huge number of text votes?
The answer really depends on who you're talking to. But, for Arnan, Jieriel and Priscilla, just go, enjoy and make us proud! Our phones are ready…