If you're a true blue Filipino preparing for Valentine's Day this year, you're probably planning something grand for your loved one. Let our quick Valentine's Day guide help you come up with Pinoy-certified ways to celebrate the day of love.
Filipinos Love To Celebrate
It is no secret that Filipinos are so into celebrations and festivities. As a nation known worldwide for our hospitality, Pinoys have countless red-letter days, ranging from family events to festivals that they go all out in celebrating.
However, there are certain events that remain to be top priority. Of course, the first one is the Christmas season – with Pinoys beginning to decorate for Christmas in September and continuing the festivities up until the first half of January.
Aside from that, there's another red-letter day that most Pinoys (especially couples) are very hyped about – Valentine's Day!
First off, it's one of the first red-letter days that come right after the Christmas season, enabling Pinoys to max out their leftover festive spirit at this one last hurrah. Second, with our culture verging on the romantic side, Pinoys will never really pass on any opportunity to celebrate with their loved one.
7 Pinoy-Certified Ways to Celebrate Valentine's Day
Yet Pinoys celebrate Valentine's Day in a way that is distinctly Filipino. Here are 7 of the most common ways how:
1. Christmas in February?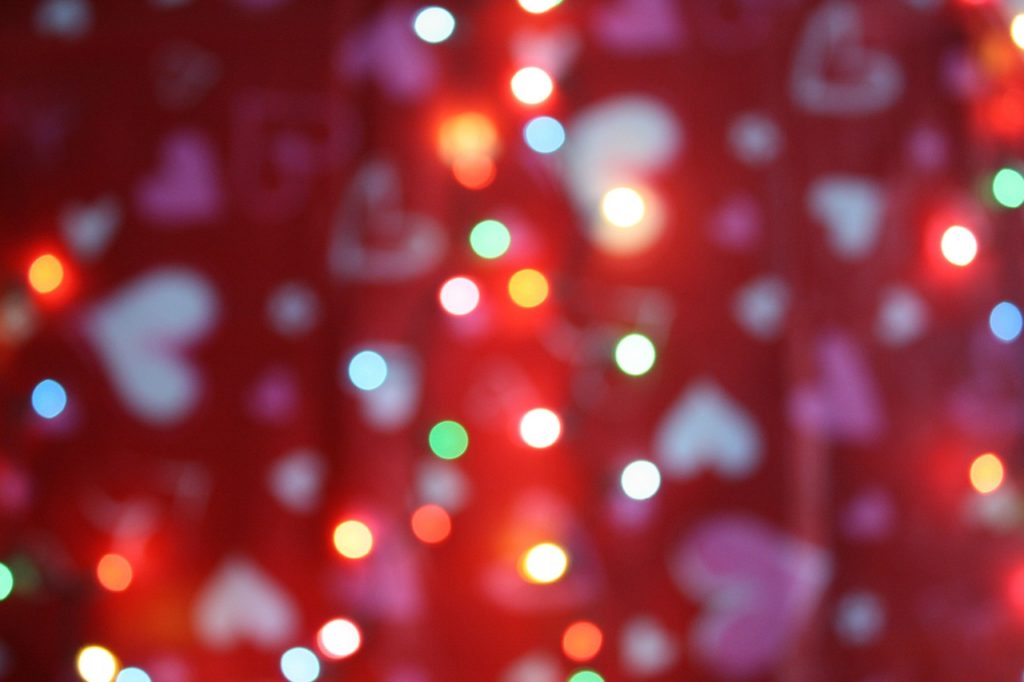 Unlike other countries where February 14 is celebrated as some sort of a personal day, Filipinos consider it as another event that even our homes need to evoke.
As February kicks in, Pinoys not only change their home decor to hues of red and hearts – classrooms, malls, and even offices hang "lady and gentleman" cut-outs or Cupid cut-outs as decor.
Notice the piped-in music as well – if during the Christmas season we have carols all around, now everyone's playlist is full of love songs.
And much like Christmas, there are certain traditions that Pinoys never fail to uphold on Valentine's Day. Have a significant other? Send flowers and chocolate! An overseas Filipino worker? Send gifts to the Philippines on Valentine's Day!
It's enough reason for another celebration full of gift-giving, whether for partners, parents, or even siblings! Clearly, it's Christmas 2.0!
2. Twinning
Long before the world concocted the word "twinning," Pinoys were already practicing it. This is especially true for couples during the Valentine's season (it's really a season – spanning almost the whole month of February, and not just a single day).
You can easily spot who's dating who by just seeing them parade around in matching outfits or couples shirts. Most couples, on Valentine's Day, opt to wear not only the same clothes – but also in the same hue of red, to match not only the color of love but also the flower bouquet that many carry on that romantic day.
3. Concerts galore
Whether or not you are a city or countryside couple, you cannot escape all the concerts that have been surreptitiously scheduled on February 14. All your favorite bands and singers, both on the national and local scenes, have their own Valentine's concert.
It's not only some sort of tradition among Filipino musicians, but it's really also a lucrative move, as Pinoys all love to listen to their favorite love tunes live on Heart's Day.
4. Weddings and proposals
A lot of couples are in the mood for romance during this day. As a result, men take this opportunity to buy an engagement ring and pop the question. This was confirmed in a survey of 10,000 individuals — 36 percent of respondents proposed on Valentine's Day.
Of course, it's up to you to whip up the best wedding proposal that's perfect for you and your partner. Intimate or public? Simple or grand? Feel free to decide based on your interests.
In addition, several Filipino couples also decide to get wed on February 14 for the same romantic reason. In fact, the Home Development Mutual Fund — the Philippine GOCC popularly known as Pag-IBIG — has been hosting a mass wedding every Valentine's Day for free.
5. Pinoys' affinity for parks
Apart from romantic concerts left and right on Valentine's Day, you can definitely find loads of people in parks during Valentine's Day. It's the reflection of our culture's affinity to spending quality time together.
Unlike any other holiday, Valentine's Day calls for actual dates. As Pinoys, being wise and frugal by tradition, we know that even if we're just sitting by the bench in the nearby park, the fact that we're with our loved ones is already special on its own.
If you're planning this kind of date, be warned that places like Rizal Park or People's Park are probably packed with people.
6. Wear red
Who says you need another person to celebrate Valentine's Day with? It's pretty much tradition for Filipinos to wear anything red on this particular day, regardless if they're prepping for a date or spending it alone binge-watching on Netflix.
It's safe to say that February 14 is the day when the most number of Pinoys wear red on the same day!
7. Everyone's into flowers and chocolates
Admit it: the only time you see actual flowers being given as gifts in the Philippines is during Valentine's Day. It's that special day when a bouquet of fresh roses means so much more.
There's even an affordable flower shop in Davao City that sells teddy bears by the bouquet! And as society progresses, you can have a flower bouquet delivered fresh to your loved one's doorstep on February 14!
GiftasticDelivery.com, a trusted online flower delivery in Davao, offers online orders for flowers and chocolates – perfect to give to your loved ones! They even have chocolates, wine, teddy bears and all things in between, all perfect to make your Valentine's Day extra special. You may connect with them via their Facebook page.
Something missing in our list?
Did we miss a quirky Pinoy way to celebrate the day of hearts? Share them with us, so that more people can enjoy Valentine's Day Pinoy style!