Televisions have evolved swiftly over the years. This evolution in effect has immensely upgraded the viewing experience of the audience. The new golden age of television brings OLED, which stands for Organic Light Emitting Diode, a type of display technology considered as a significant leap in the history of TV.
For most viewers, they no longer watch, TV watching has become a whole new experience of bringing entertainment to a certain level of reality in the comfort of your own home. Streaming your favorite movies, series, documentaries, or sports with a good TV system allows you to relive these moments right before your eyes. This new and improved level of entertainment pumps up your senses to thoroughly enjoy your watching. That is why in choosing the right TV for your household, one must consider several factors that would satisfy your senses.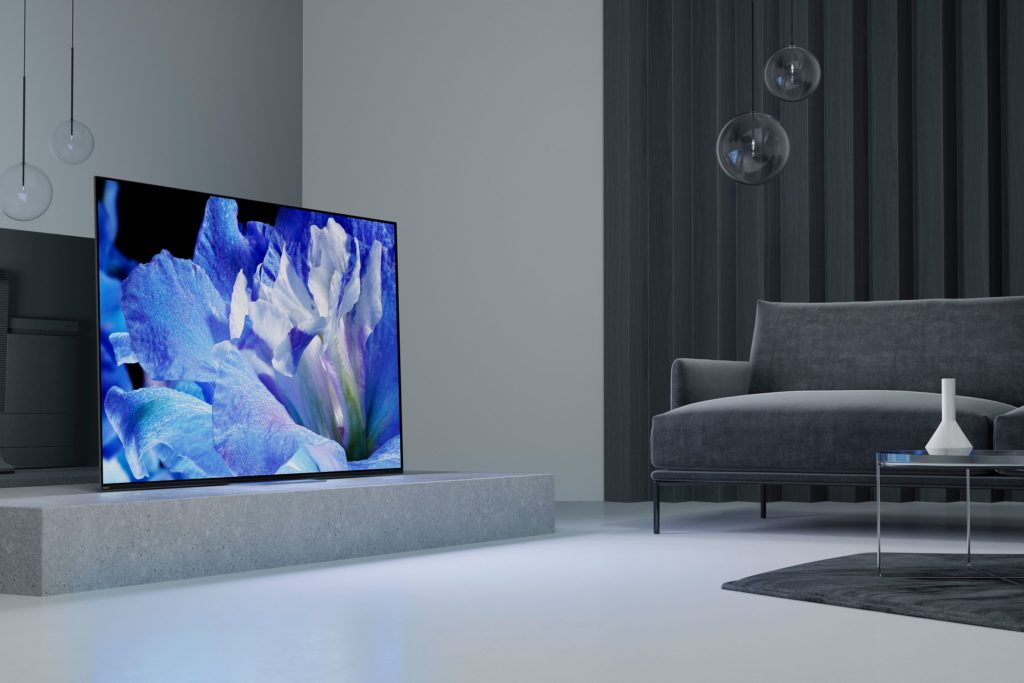 Step ever closer to reality
The SONY BRAVIA OLED A8F series brings new meaning to watching movies, sports, and gaming with the breathtaking 4K HDR TV experience with the latest OLED screen, processor and, advanced sound technologies that are ideal for your binge-watching.
Everything else pales in contrast
With over 8 million self-illuminating pixels that are precisely and individually controlled by X1 Extreme Processor, reality comes to life with thick black and natural color. The OLED technology which lights up each pixel lights individually, allows you to see more accurate detail, color, and shades. Sony's 4K OLED TV creates an exquisite and unprecedented contrast that takes your viewing experience up a notch.
The most magnificent sound you've never seen
Enjoy movie theater experience at the comfort of your own homes as the SONY BRAVIA OLED A8F immerses you in an innovative TV breakthrough as the picture and sound blends in perfect harmony because unlike most TV speakers, sound comes to you from the entire screen with the Acoustic Surface™ technology.
Life's brilliance revealed with extra colors
A TRILUMINOS Display maps colors from a more extensive palette, faithfully reproducing every shade and hue for a more realistic display. This feature provides a sense of depth into images, showcasing improved colors that immerses the viewers into a whole new experience.
Discover thrilling 4K HDR entertainment
Movies and TV shows in HDR are closer to the original recording and the director's vision with more brightness, contrast, and color for a truly lifelike viewing. Immerse yourself in the pure creative vision of filmmakers exactly how they want you to experience.
Just talk, a fun way to explore new worlds
The advanced voice control of the SONY BRAVIA OLED A8F's 4K HDR TV with Android TV™ brings movies and TV shows from apps or broadcast in an instant. Voice search lets you quickly find good content on streaming services by using just your voice. Get a better streaming experience with high performance, cutting-edge smart features, and easy app access.
Discreetly designed for the screen
This 4K HDR OLED TV has a clean, minimalist design that keeps you focused on what's important—the picture. Its sophisticated look would fit right into your home.
A new world is now within your reach with a push of a button. Bring cutting-edge viewing technology from picture, sound, design, and beyond into your home with the BRAVIA OLED A8F.
(Information and images from Sony Philippines)