Pinoy families and barkadas have grown accustomed to enjoy pizza and burgers as part of their regular bonding routine. The folks at RBG Bar and Grill seem to know this, based on the launch of its limited edition monster meal called RBG Xtreme.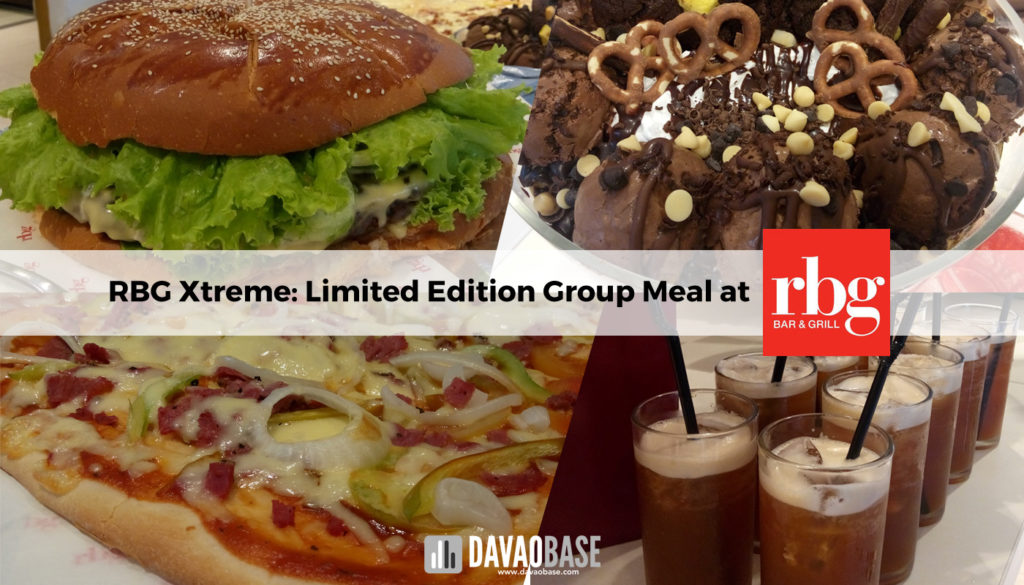 Prepare to feast on a power-packed group meal composed of the following:
Super Pizza
This humongous pizza slab measures 30 inches by 20 inches, and comes in four flavors: bacon & cheese, four cheese, pepperoni, and supreme.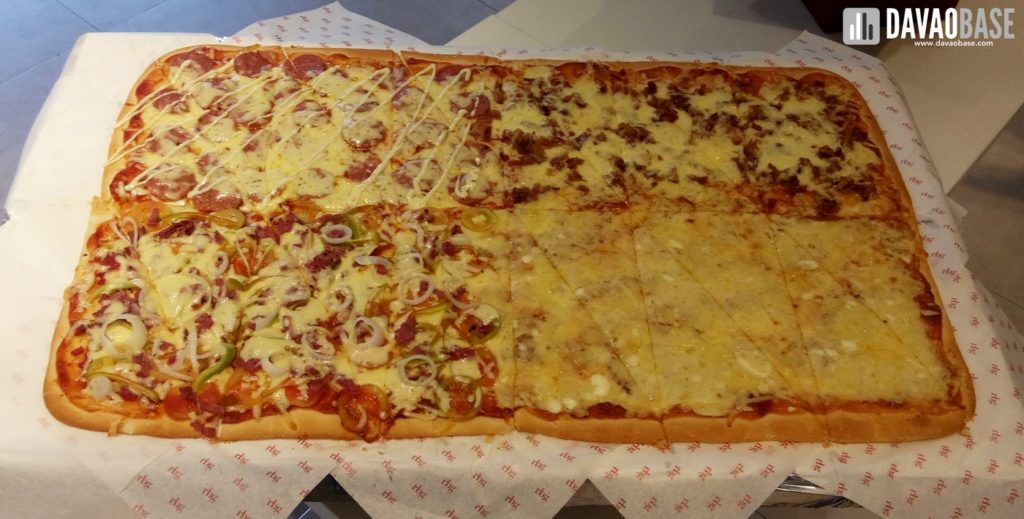 Giant Burger
Witness a jaw-dropping one-kilogram beef burger patty served in between two huge buns and topped with tomatoes, onions, lettuce, and dressing. Now that's massive!
Monster Trifle
Completing the RBG Xtreme trifecta is this monster of a dessert made up of layers upon layers of brownies, mousse, cookies, and ice cream. Monster Trifle is a chocolate lover's dream dessert!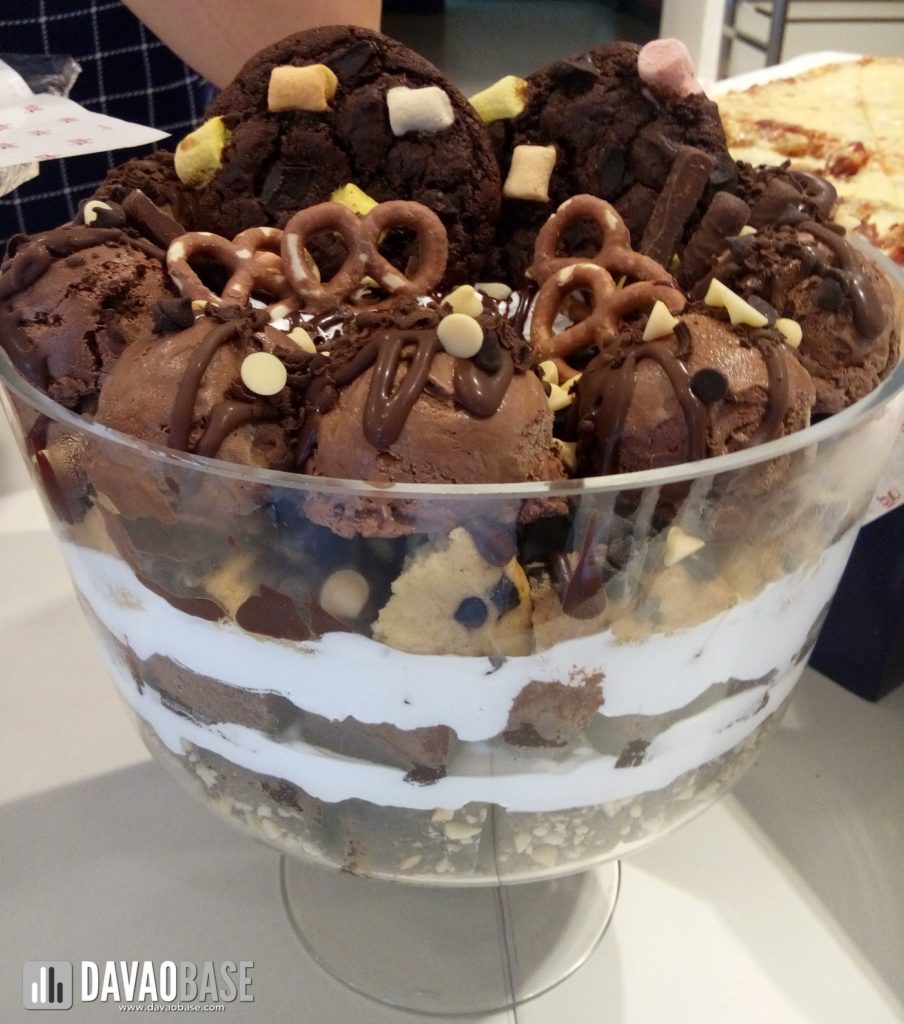 The RBG Xtreme Meal is available exclusively at RBG Bar and Grill for P3,499. The package includes a pitcher of iced tea, and can feed 10 to 15 hungry tummies. RBG Xtreme is available from July 15 to August 14, 2017 from 11:30 AM to 10:00 PM.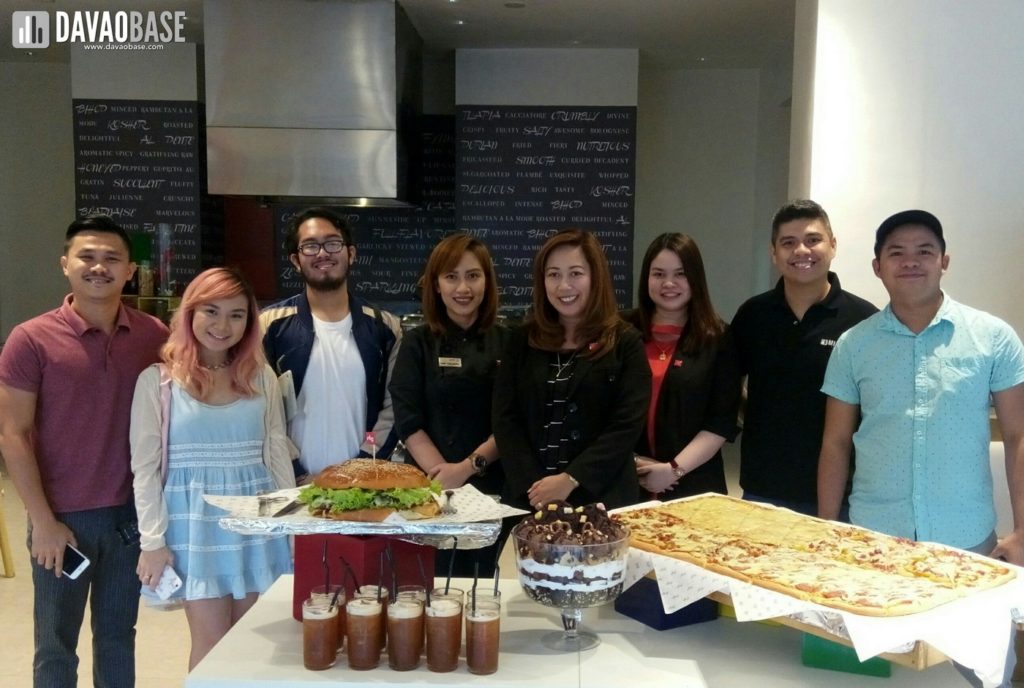 RBG Bar and Grill
Ground Floor, Park Inn By Radisson Davao
Lanang, Davao City
Phone (082) 272-7600