Beginner drivers usually prefer to use Davao Memorial Park and Davao Crocodile Park, both of which have road signs that prohibit practice driving. However, if you're up to the challenge, you might want to test your driving skills in some other area within the city.
Test Your Driving Skills in These Davao locations!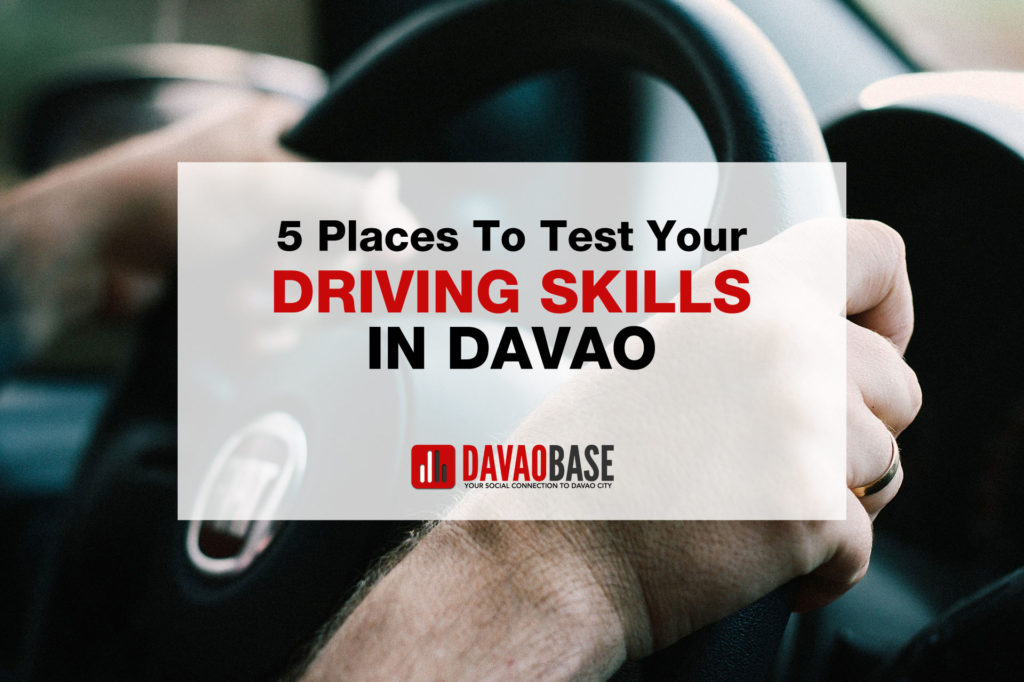 If you conquer these five locations in Davao, then you can already say that you're not a beginner anymore! Here are five places in Davao that will challenge your driving maneuvers:
Chimes Specialty Store Parking Lot
The parking space at Chimes Specialty Store is located at the second floor of the building, along Sta. Ana Avenue before the traffic light. The challenge here is the high incline angle of the entryway going to the parking area, which may be a daunting task for newbie drivers.
During the first time that I braved our car up the parking driveway, I wasn't able to get the proper speed and momentum to push the vehicle up enough. As a result, our car slowly inched backwards onto the car behind us! It's a good thing that I was able to bring the car up, without bumping into the vehicle at the back (but of course with huge pools of sweat!).
Jollibee Matina Centerpoint Drive-Thru
Another difficult maneuver for those who are just starting out on their driving experience is moving into tight spaces. The Jollibee branch in Matina Centerpoint has a drive-thru lane that is enclosed in a narrow curved path. A new driver may not be able to estimate the distance of the vehicle's front bumper from the curved wall.
NCCC Uyanguren Parking Building
Imagine a spiral staircase but intended for vehicles — that's how the parking building of NCCC Uyanguren was designed, probably due to the limited space in the building along Lizada Street. The parking driveway isn't too narrow, but the spiraling direction can make any new driver turn a little too much.
Metrobank Uyanguren Parking Lot
Here's a spot that isn't as popular as the three locations above, but is a cut above the rest in terms of difficulty. Imagine combining a steep incline and a tight curved exit, and amped up by a slippery, low-grip floor — that's what you will experience in this parking ramp at Metrobank Uyanguren.
For this parking challenge, you probably need intermediate to advanced driving skills, coupled with some courage and risk-taking.
Samal Barge
The last on our list may be easy for some drivers, but first timers may be uncomfortable driving over a body of water. To get on the barge at Sasa Wharf going to Samal Island, you need to drive on a metal ramp that hangs above the sharp descent to the sea. Sure, the ramp is wide enough to minimize the risk of falling overboard, but you can't help but feel queasy over the fact that you might drive yourself into water head on!
Something Not On This List?
If you know of any other location in Davao where you can test your driving skills, please share them in the comments below. We'll try to visit your suggested places and see if they're going to make us perspire!
Check out our first #DrivingInDavao video, where we featured a short trip from McArthur Highway to SM City Davao. (Note that this video was taken with a dash cam, before the creation of the Anti-Distracted Driving Act.)
https://www.youtube.com/watch?v=GWrcQZkpQB8