For the third time, Dakila Davao Collective brings the only Pecha Kucha Night in Davao City this coming Saturday, September 17, 5:00 PM at K1 Family KTV Cafe Spa, Torres Street, Davao City. This year's theme sheds light on the youth's concept of modern heroism.

Speakers coming from different sectors (art, activism, environment, journalism, and even military) will deliver talks about the modern heroism. Pecha Kucha follows a 20×20 presentation where speakers show 20 slides each for 20 seconds. Pecha Kucha Nights are informal yet fun gatherings where people are encouraged to share their works and exchange ideas.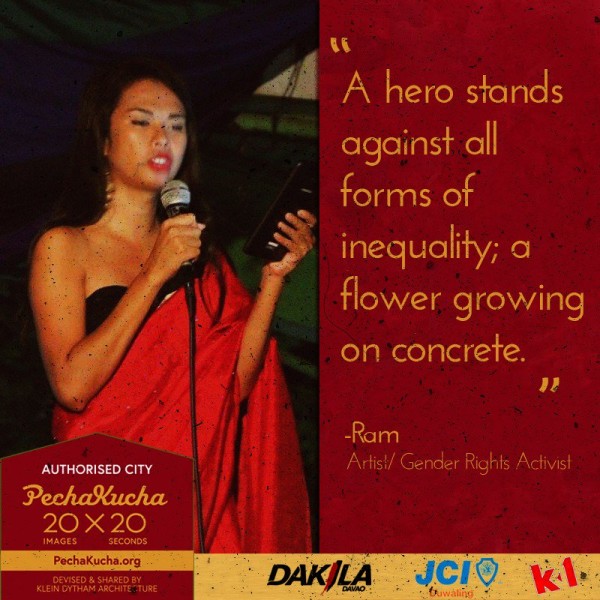 The first successful Pecha Kucha Night was launched August 15 last year with the theme "Minute Movies: Telling Big Stories Through Short Films". December 5 of the same year, another Pecha Kucha Night was organized to know the psychology behind selfies, thus the theme "SELFIE" .
Dakila, a collective of passionate individuals, organized such event to push a person's capacity to make a difference and to mobilize the people in bringing forth heroism towards social change.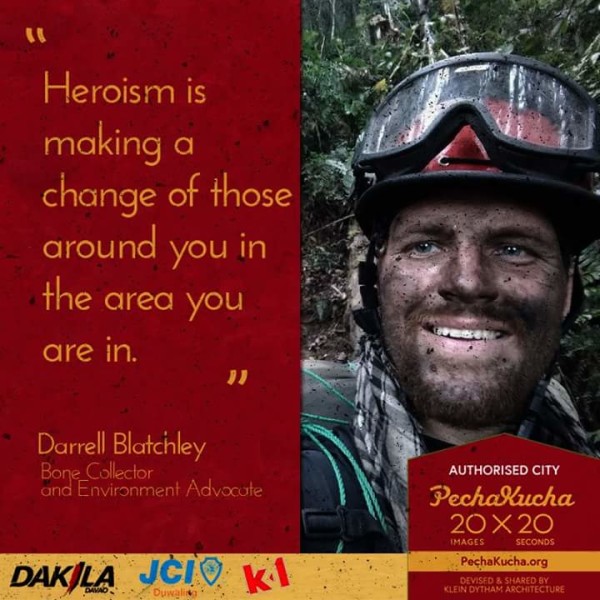 For the complete details of this upcoming event, visit the official Facebook event page (Pecha Kucha Davao Volume 3- Heroism). For other inquiries and to confirm attendance for Pecha Kucha Night, you may contact Jessica Madrazo at lahingdakiladavao@gmail.com or at 09258241803.
[Press Release and images from Dakila Davao Collective]