Dabawenyos have enjoyed delicious lechon for decades, thanks to the historic lechon capital at Chavez Street. Several lechon houses and brands have also sprung out in recent years, sending pork-loving locals in fatty but unabashed delight.
One of the newest players in the Davao lechon market is Azon's Boneless Lechon, which boasts of its signature dish: ultra-tasty boneless lechon roll flavored with herbs and spices, and wrapped in perfectly crispy pork skin.
Although the lechon roll business isn't exactly new in Davao, Azon's Boneless Lechon has a huge edge by putting up a restaurant that caters to individuals and families who love eating the popular Pinoy dish anytime of the day. Its strategic location in front of NCCC Mall Davao assures Azon's of steady foot traffic from its target market.
Azon's deserves high praises for its lechon. The restaurant made its fragrant and flavor-infused lechon dish accessible to the common folk by offering it in several options: as a whole roll, on a per-kilo basis, or as a value meal. If it's your first time to dine at Azon's, you won't be disappointed with its cost-friendly lechon value meal (P135), which comes with burong mangga, unlimited rice, soup, and drink.
Here are the prices of Azon's boneless lechon:
Regular lechon: P520 per kilo
Spicy lechon: P530 per kilo
Lechon roll: available in 3-5 kilos
Apart from lechon, the restaurant also serves other classic Pinoy dishes. We got a taste of its laing, which is prepared in a more traditional way but with less coconut milk (gata). The dish carries just the right amount of spice and sweetness, and serves as a perfect complement to the lechon.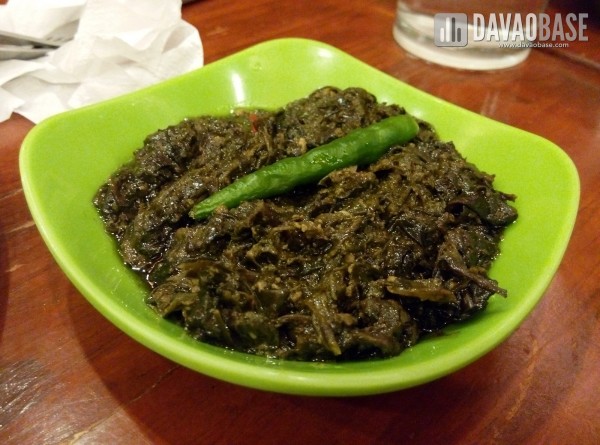 All in all, Azon's earns plus points for its good location, affordable prices, and its oh-so-yummy lechon.
Azon's Boneless Lechon
McArthur Highway, Matina, Davao City
(in front of NCCC Mall Davao)
Phone (082) 327-1708
Mobile 09258260277
[Lechon roll image from Azon's Boneless Lechon]