by Patricia Soledad
(Check out Day 1 of Tide and Tribe's City Tour here.)
Day 2 of the Must C's of Davao started at 8:30am with a theme that I was all too familiar with: BEACH DAY! My usual beach activities consist of lounging around in a chaise, eating, or taking a dip in the water. Of course, Tide and Tribe promised something more than ordinary and they did not disappoint! Tide and Tribe beach days have certainly changed my beach days for good.
The morning started off with an exclusive boat ride to The Island Garden City of Samal for a morning of scuba diving at the shallow reefs of the island. We were given a simple diving introduction such as hand signals and proper breathing by our diving master. After the diving introduction, it was time to hit the reefs! For beginning divers, the diving masters were always by our side, holding us by the tank which is a method that they call "kitten diving". They made sure to check on us every now and then, so you are well taken care of during your dive.
You cannot help but be entranced by the marine life in front of you. It was as if I was in a whole new world that was unknown to the world above. As the diving master gently guided me across the reef, he would occasionally point out a coral that would be safe to touch. Keep in mind that not everything you see in water is safe so it is best to wait until the diving master signals that a coral is okay for you to hold on to. The best part? Underwater cameras are brought by your master diver, so strike a pose for your next profile picture!
Diving can stir up quite an appetite and who knew that these diving masters doubled as chefs? We had a relaxing lunch on the boat and the sea seemed to agree with us as it calmed down to silence for us to enjoy our sumptuous lunch of salad, barbecued pork chops and chicken and grilled bariles. The food actually depends on what the diving masters buy on the day so not only is your meal fresh but it is also a surprise!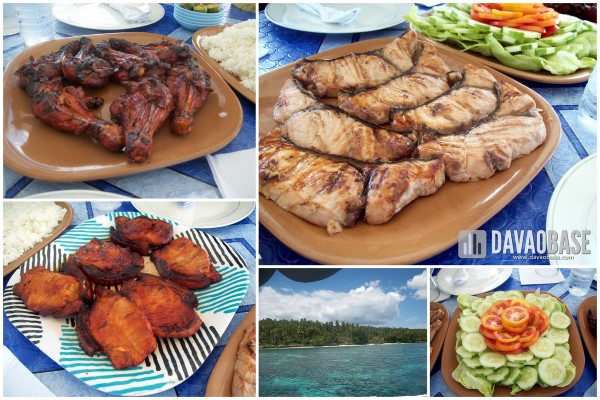 After lunch, the boat took us to the Malipano Islands where we spent the remainder of our beach day snorkeling at the Giant Clam Sanctuary, a protected marine habitat of our giant clams and other clam species. We were also accompanied by official snorkeling guides who led us around the sanctuary to view the clams as well as to provide information on this eco-tourism project of the local government, Davao del Norte State College and the AdeCor United Fisherfolk Organization. As the lights started to dim, we drove back to land for a high altitude dinner of an all-you-can-eat crab and seafood buffet at Glamour Crabs Buffet.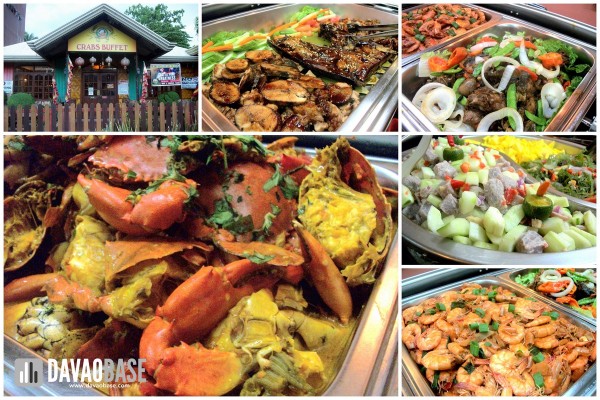 I certainly did not think that there was more to Davao other than its usual tourist spots but Tide and Tribe really exceeded my expectations by giving a tour that was not only fun but unique. An added bonus is the warm, welcoming aura of Dariel and Cathy Quiogue who were not only friendly and engaging but incredibly informative on all things Davao. The itineraries are simple, engaging and well followed (no Filipino time!). The tours really provided an insight on what is Davao. I actually got to SEE Davao and, in the process, I came to appreciate the hidden tourism treasures of the city.
The best thing about Tide and Tribe Travel and Tours is the fact that there is nothing fancy about it. You do not feel like you are with a company, you feel like you are with friends and it is so relaxing but exciting because they do the activities with you so you do not feel like you are amongst strangers at all.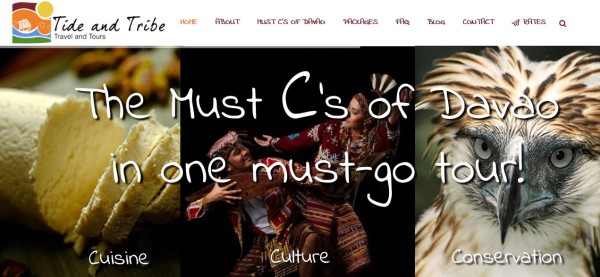 There is more to Davao than meets the eye, so if you are looking for a unique experience for your visiting friends or, hey, if you just feel like exploring unknown portions of the city, book a tour with Tide and Tribe. They offer 2-3 day packages that feature the Must C's (Cuisine, Culture and Conservation) of Davao. It is best to book your tours at least three months ahead for them to really give you a unique adventure and they also offer customized tours if you already have places in mind that you would like to check out.
—————————————–
Tide and Tribe Travel and Tours
http://tideandtribe.com
Phone (082) 222-0193
Mobile 09275724638 / 09275724683