I have to admit that there are times when I am at a loss as to where to take my out-of-town friends whenever they want to come to Davao. I have to rack my brain and figure out the best ways to have fun without being too mainstream. However, in the end, we settle on going to the beach, souvenir shopping and then mall hopping around the various malls in the city. There is absolutely nothing wrong with that itinerary but there must be something MORE in Davao, right?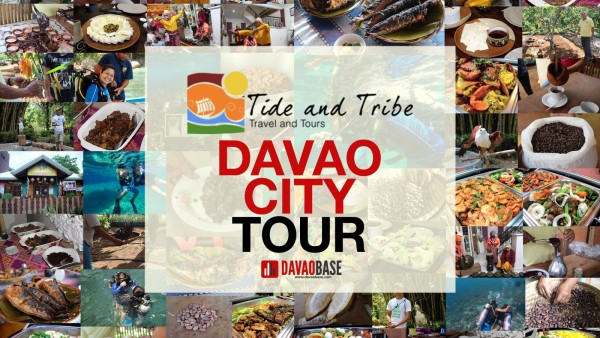 It is as if Dariel and Cathy Quiogue of Tide and Tribe heard my plea and have decided to answer my question: What else is there in Davao? A charming couple with a passion for travel, food and culture, Dariel and Cathy decided that they want to amplify the tourism scene of Davao by promoting what they believe are the key essentials of the city: Cuisine, Culture and Conservation. I am a huge believer in all things fun and different and so I indulged myself in their first 2-day city tour package, The Must C's of Davao, last April 25 and 26, 2015.
Day 1 First Stop: Malagos Farmhouse
The first day of the tour started bright and early at 7:30am with Dariel and Cathy themselves as my tour guides! Our first stop was breakfast at the Malagos Farmhouse located at Bolcan Street, Agdao which was developed by Olive Puentespina and is famous for its artisan cheeses and chocolates. Upon entering the cozy dining area for breakfast, we were pleasantly greeted with a luxurious spread of three kinds of Malagos Farmhouse cheeses: kesong puti with a lime marmalade, promesa with grapes and a fresh split vanilla bean and La Maria (Olive Puentespina's version of the Camembert) with pistachios and Malagos' bignay nectar, which is their signature bignay wine reduced and spiced. Served alongside the cheeses were fruits, bread, a fresh salad and a rich chocolate fondue made with the signature Malagos Farmhouse chocolate. We were joined by the husband of Olive Puentespina, Dr. Bo Puentespina, and her daughter, junior cheese maker Ingrid Puentespina who proved to be warm, welcoming hosts as Olive Puentespina herself had to go out of town. You cannot help but marvel at how fresh and delicate the food tasted which perfectly matched the chill ambience of the room, balanced with the hearty chitchat.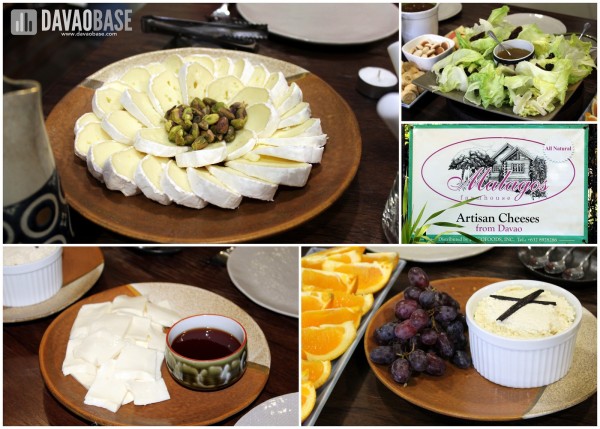 When asked what makes their products uniquely Davao, Dr. Puentespina explained that though the cheeses were European inspired, Olive Puentespina never branded them as European but, rather, she branded them as her own and made them in Davao. What made it unique, says Dr. Puentespina, is the fact that the cheeses were made in Davao. No one ever thought that it was possible to produce other cheeses here, aside from kesong puti, due to the weather but Olive Puentespina made it possible. Everything we dined on were made fresh from Puentespina Farms and is single-origin and processed only by Olive and her family. After the hearty breakfast, we bid our farewell and thanks to the Puentespinas and made our way to the Philippine Eagle Foundation for the next part of our tour.
Next Activity: See the Philippine Eagle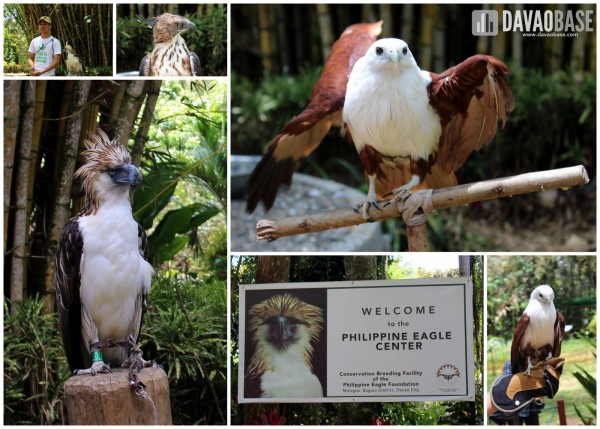 I am no stranger to the Philippine Eagle Foundation but I have only visited the foundation once and that was when I was only ten years old. However, as they say about wine, the quality increases with age. I was pleasantly surprised at how much the foundation had grown over the years with its Eden-like forest and informative tour guides. The Philippine Eagle Foundation is a facility that caters especially to the care and conservation of the endangered Philippine Eagle. It is primarily a research facility but, over the years, has become an educational venue and tourist spot wherein people can get up close and personal with the Philippine Eagles and other wildlife unique to the Philippines through lectures, tours and engaging educational activities.
More of Calinan-Baguio: Hito and Hot Chocolate!

After the Philippine Eagle Foundation, we drove our hungry stomachs to Santander's, a well-known hitoan at the Tugbok District. After lunch, we drove to Rosit Cacao Farms for a how-to, hands-on experience on cacao farming, tablea making and fresh hot chocolate made from newly-roasted cacao seeds. Mr. Grover Rosit himself, the owner of Rosit Cacao Farms, was our tour guide as he explained the process of maintaining a cacao farm, harvesting the cacao seeds, roasting the cacao seeds to make cacao nibs and making the tablea and hot chocolate.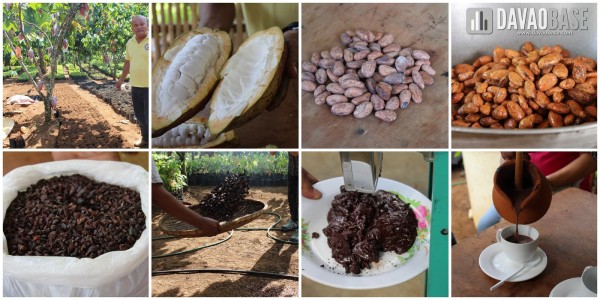 Last Stop: Dinner with Kagan tribe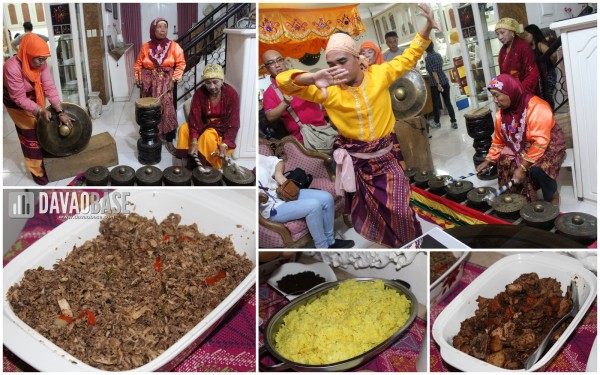 As dinner time closed in, we retreated to the Quiogue household for an intimate dinner and cultural presentation by the Kagan tribe. The house erupted with the aroma of freshly cooked food as the women of the Kagan tribe prepared a traditional Kagan dinner while we were pleasantly entertained with a cultural presentation of Kagan music and dances.
When the day was done, it became hard for me to process that I did so much and traveled so far within one day! All in all, day one of the Must C's of Davao was something I enjoyed with an overwhelming level of enthusiasm. To be honest, I have not even been to half the places I went to today! I can only imagine that day two will be just as exciting!
(Watch out for Day 2 of the Davao City Tour by Tide and Tribe Travel & Tours!)