Another year, another opportunity to celebrate the beauty of Dabawenyas!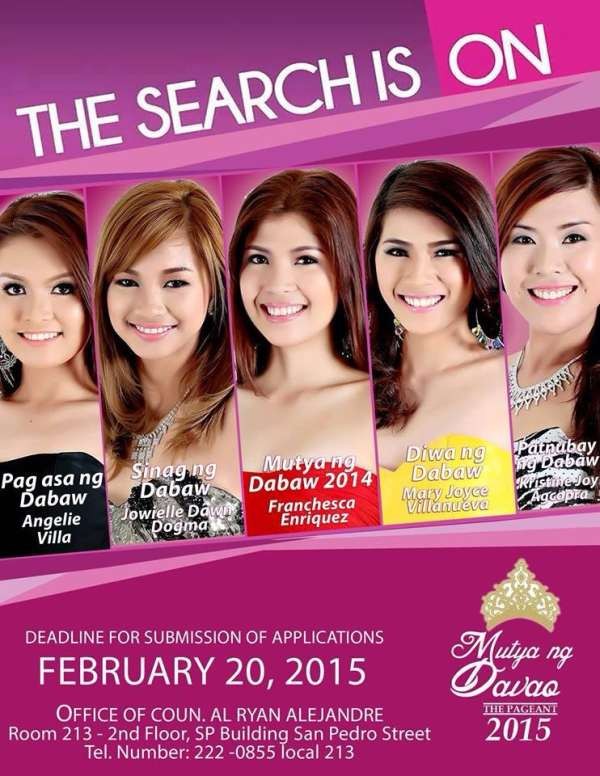 The search is on for the next Mutya ng Davao 2015. If you are interested to join this year's pageant, submit your applications to the office of Councilor Al Ryan Alejandre at Room 213, 2nd Floor, SP Building, San Pedro Street, Davao City. Deadline for submission of applications is on February 20, 2015.
For more information, you may call (082) 222-0855 local 213.