We had a fun night out with my cousins during the Christmas break and our choice of bonding activity was the all-time favorite pastime of Filipinos: videoke!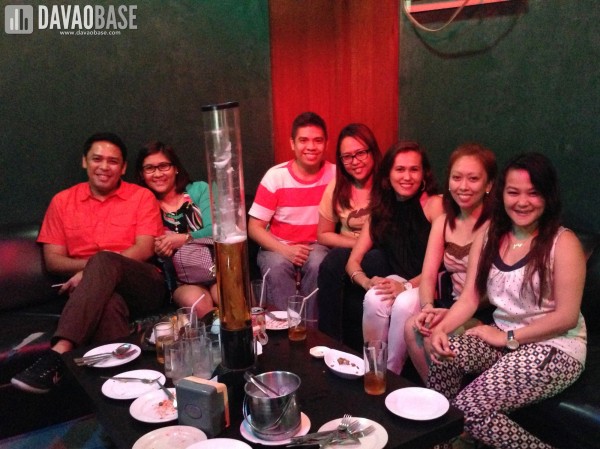 We had so much fun that we did not notice we already spent 5 hours at K1 Family KTV!
Check the KTV room rates at K1 below. The KTV room in the photo above is good for 13-18 persons.
The good news is that they currently have a promo for KTV rooms for 1-8 persons. You can belt out your favorite songs for only P99 per hour from 3 PM to 1 AM, Sundays to Thursdays, or P199 per hour from 3 PM to 2 AM, Fridays and Saturdays.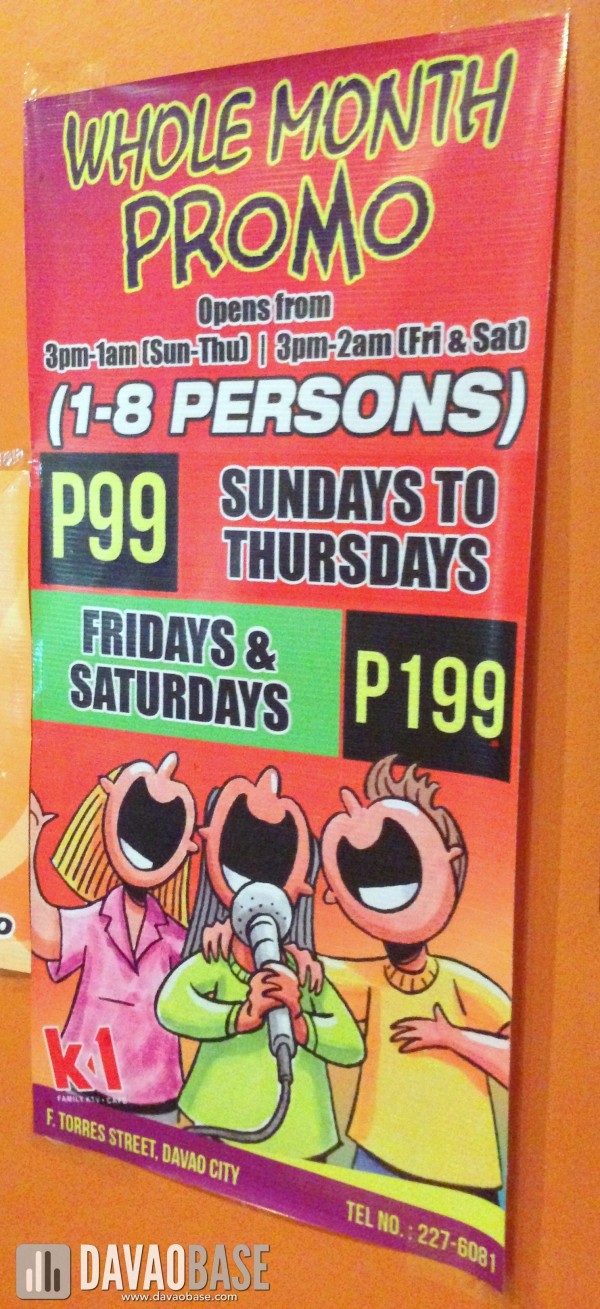 K1 Family KTV
Torres Street, Davao City
Contact No: (63 82) 227-6081