Filipinos cannot get enough of barbecue. Proof of that is the presence of at least one barbecue stand near your school, office or residence. If there is another thing Pinoys love as much as traditional food, it is trying out new stuff.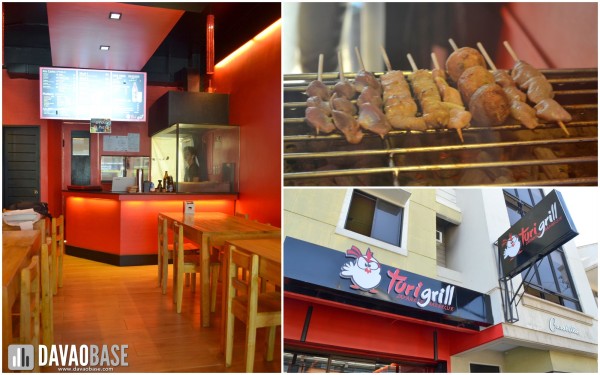 There is a new grill restaurant in town, and its main offering is barbecue — done Japanese-style! Check out Tori Grill, a new concept restaurant that serves uniquely Japanese grilled food.
The restaurant just opened last June 5, and is visibly noticeable with its red and black colors that remind you of ninjas or sumo wrestlers. The interiors are similarly adorned in red and black colors, and the setup is simplistic with its wooden dining tables and chairs.
At Tori Grill, you may choose from among the set meals or you may create your own. Rice meals cost from P79 to P98. Simply add P30 and you will get miso soup, Wafu salad and unlimited rice.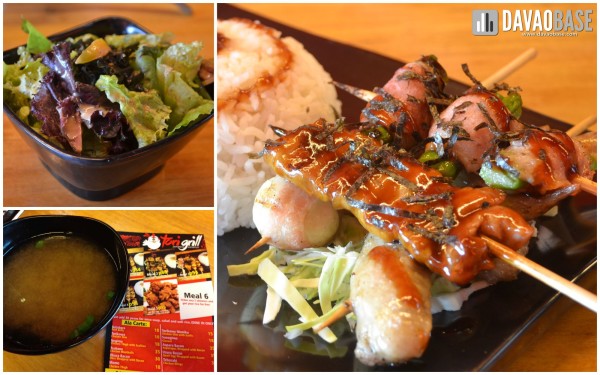 Here is a list of grilled selections at Tori Grill:
Butabara (Pork Belly)
Torikawa (Chicken Skin)
Torikawa Ninniku (Chicken Skin with Garlic)
Momo (Chicken Thigh)
Negima (Chicken Thigh with Scallion)
Tsukune (Chicken Meatballs)
Okura Bacon (Okra Wrapped with Bacon)
Aspara Bacon (Asparagus Wrapped with Bacon)
Uzura Bacon (Quail Egg Wrapped with Bacon)
Tebasaki (Chicken Wings)
Sunagimo (Gizzard)
We enjoyed their Aspara Bacon (P35), Torikawa (P10) and Butabara (P18). The Tori Karaage or deep-fried chicken bites (available as a part of a rice meal for P79, and as a solo order for P90) is also a delight.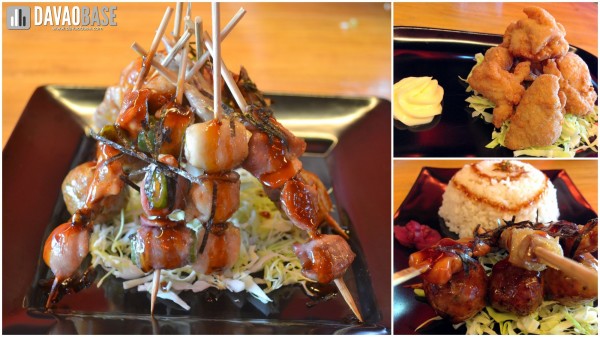 You may order their Japanese barbecue ala carte, with rice meals, or through one of 2 platters.
Tori Grill Japanese Barbecue
Quirino Avenue corner Gen. Luna Street, Davao City
Contact No: (082) 300 8674