This food joint has been lingering in our gustatory radar for years, but it's only a few days ago when we finally set foot in the quaint but bustling barbecue store along Ponce Street.
Pastil BBQ Sa Ponce looks like your average makeshift carenderia attached to an existing house, but don't let its appearance deceive you. As late afternoon sets in for the evening, the place becomes brimming with hungry stomachs and patient customers — yes, patience is a virtue here, because you may get swamped by the sheer number of customers that this barbecue place welcomes each night.
Perhaps one of the main reasons why Pastil BBQ Sa Ponce has become such a hit is its cheap prices. For five pesos (P5), you can already enjoy a stick of pork barbecue. Alternatively, you can also pay the same price for a stick of any of the following chicken parts: skin, liver, heart, gizzard, or neck.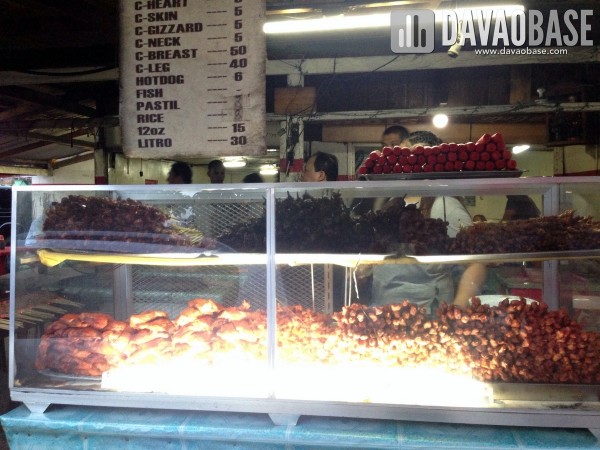 As its name suggests, it also sells Pastil, which is basically a cup of rice topped with saucy chicken flakes. The price is eight pesos (P8), so basically you can enjoy a full meal at Pastil BBQ Sa Ponce for only P13!
With very affordable prices, strategic location (i.e. near Ateneo de Davao University) and its success in satisfying barbecue lovers, Pastil BBQ Sa Ponce is a must-try food destination for those looking for a back-to-basics dining experience.
—————————–
Pastil BBQ Sa Ponce
J. Dela Cruz corner D. Ponce Street, Davao City