DavaoBase.com visitors may have noticed this blog's inactivity for over a week. Leah, one of our two main bloggers, underwent cholecystectomy last Thursday. Days before that, we had been busy preparing for her surgery. Last Saturday, she has been discharged from the hospital.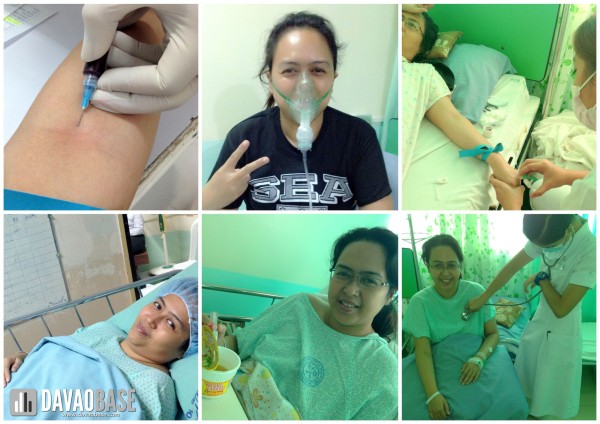 From top left to bottom right:
1 – Blood tests, x-rays, ECG and other tests were done on Wednesday morning.
2 – Since Leah has asthma, part of pre-surgery preparations was to put her on nebulizer to deliver her asthma medication directly to her lungs.
3 – Nurse connected Leah to an IV line on Thursday morning.
4 – Leah was wheeled to the Operating Room around 11 am Thursday.
5 – She had her first meal after surgery — yummy noodle soup! =)
6 – Leah sat on the chair beside her hospital bed while student nurse checked on her vital stats the day after surgery.
We are in awe of God's overflowing grace in our life as individuals and as a married couple. We thank God for healing Leah and for giving us comfort through family and friends who have been with us during this time.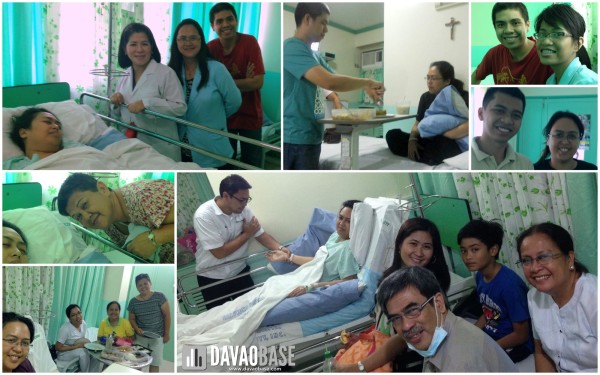 2 Corinthians 1:3-4 (NIV)
Praise be to the God and Father of our Lord Jesus Christ,
the Father of compassion and the God of all comfort,
who comforts us in all our troubles,
so that we can comfort those in any trouble
with the comfort we ourselves receive from God.