Fast-rising mobile device manufacturer Gionee Communication Equipment Co. Ltd. opened its concept store in Davao, with former Mayor Sara Duterte leading the list of luminaries that graced the occasion.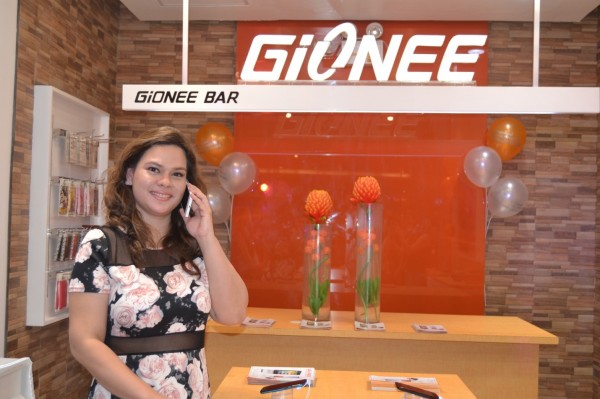 Gionee Philippines Mobile Head Katrin Salanga-Gregorio said Davao City's robust economy led the company to locate in the city. Its opening formed part of the company's expansion target in major cities of the country. This is one of the three concept stores they will be putting up in the country this year and they will also focus on the expansion of their concept kiosks nationwide.
"Gionee has a full range of offerings catering to different market segments. But we believe our buyers are those who are not only stylish but also intelligent and mature, so they look beyond the brand and really scrutinizes the features of the smart phones before making a purchase," Gregorio said.
Gionee regional head Mikee Morado said Sara Duterte, who was officially introduced by Gionee executives as the company's official brand ambassadress during the opening festivities, said Duterte-Carpio exemplifies Gionee smart phone which is full of substance from inside and out.
Gionee unveiled its flagship smart phone ELIFE E6 in the Philippines last October and rolled out  its other superior yet affordable mobile phone products which include the GN708, P2, P3, ELIFE E3 Blue.
Gionee Communication Equipment Co. Ltd is a hi-tech company engaged in mobile device designing, R&D, manufacturing, sales in international markets, and mobile internet application services.
Text and image from Media Blitz PR Consultancy

———————————–
UPDATE: Gionee Concept Store is located at the 3rd floor of Gaisano Mall of Davao, along the technology strip before you enter Spazio. (Thanks to Kenneth Crawley for pointing this out.)