Following the launch of the Apo View Hotel Street Map, a customized city guide that invites visitors to "set off on Davao adventures" with the Apo View Hotel as their starting point, the map was road-tested by popular Manila tour expert, performing artist and cultural activist Carlos Celdran.
In a walking tour entitled "Carlos Celdran Does Davao", Celdran went on a trip that the Apo View Hotel touts as the authentic Davao experience. The two-day tour took the popular Manila personality around Davao's vibrant downtown area.
Using the map, Celdran explored some of the city's important cultural and historical attractions, which included Museo Dabawenyo, Davao Cinematheque, San Pedro Cathedral and Rizal Park, to name a few.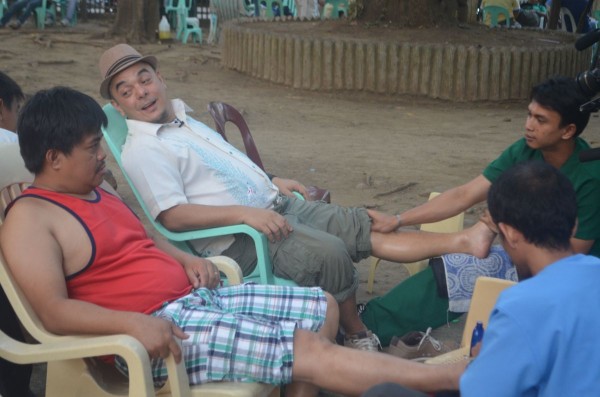 The Apo View Hotel Street Map is a Davao City guide containing insider information on attractions near the hotel's location, and includes helpful information on distance, walking times, and estimated taxi and jeepney fares for trips requiring a short ride. The map was made to take advantage of Apo View Hotel's 65-year expertise and ideal location within the city.
Guests at the Apo View Hotel are given complimentary copies of the map. For more information, please call (+63 82) 221-6430 or visit www.apoview.com. Apo View Hotel may also be found on www.facebook.com/TheApoViewHotel.
Note: Text and images from Apo View Hotel