Bright minds and creative thinking caps were on full display in The Annex at SM City Davao during the opening ceremonies of the 2013 Regional Invention Contest and Exhibit (RICE) on November 19, 2013.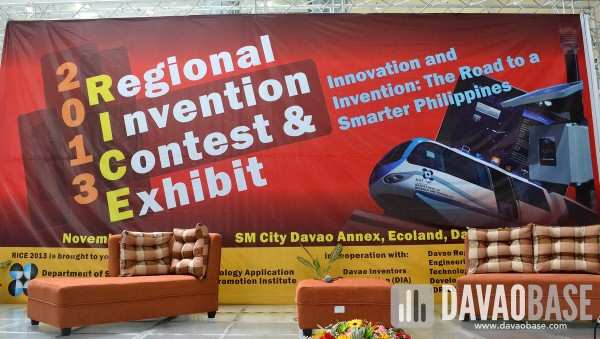 The biennial event features new products and technologies created by local inventors, both in the professional and student levels.
Many of the displays are very interesting and applicable to real-world problems, while others are just plain amazing. Some of the projects that caught my attention were the electronic bulletin board with GSM technology and the language translator using digital image processing. This year's exhibit runs from November 19 to 21.
The opening program was graced by personalities from the Department of Science and Technology (DOST), government officials and their representatives, and local inventors. DOST XI Regional Director Dr. Anthony Sales welcomed the guests and participants. Meanwhile, members of the local government delivered messages for the attendees — Hon. Jimmy Dureza read a message from Davao City Mayor Rody Duterte , and Engr. Reyman Zamora shared the keynote speech of ComVal Governor Manuel Zamora.
It was heartwarming to see scientists and students passionate about creativity and thinking outside the box. After all, as what the program's theme declares, innovation and inventions are surefire ways to achieve a smarter Philippines. In fact, DOST's Technology Application and Promotion Institute (DOST-TAPI) is actively in pursuit of novel ideas that have viable practical applications.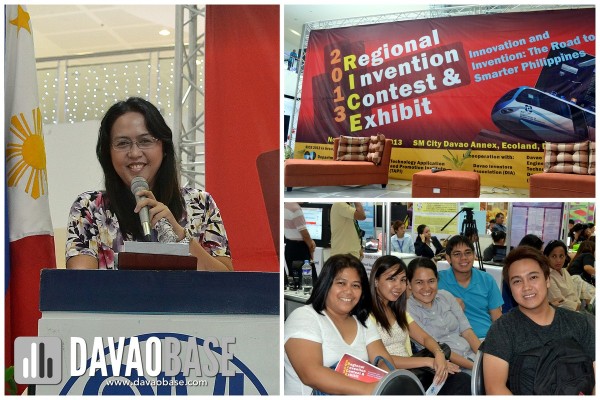 We had a blast during the opening program not only because of the very impressive inventions, but also because of the people who were present in the event. DavaoBase.com's Engr. Leah de Castro was happy to join the event as emcee of the opening program.