Breakfast is our favorite meal of the day. This is why we like restaurants that specialize in all-day breakfast, like Taps and Merco.
Last week, as I searched for a nice place to eat dinner, I found Atim's Diner just across Ateneo de Davao University's Jacinto gate — and to my delight, they serve all-day breakfast!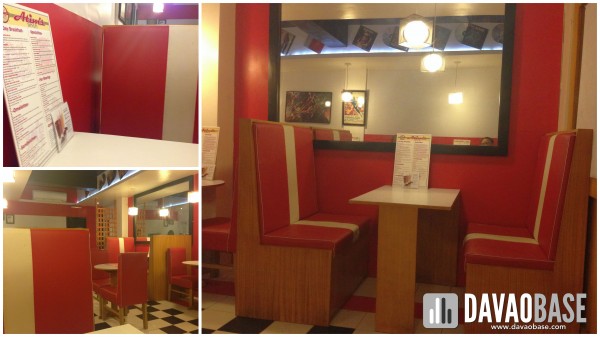 Their breakfast rice meals range from the usual tocino with egg and rice for P69 to beef bacon with egg and rice for P99.
Aside from breakfast rice meals, omelettes and sandwiches, they serve grilled pork, chicken tenders, burger steaks and buffalo wings.
I would have loved to try their buffalo wings (six-pack wings: P125, ten-pack wings: P200), which their menu describes as "award-winning," but since I was alone, I opted for the Hungarian Omelette with rice (P79).
The omelette was prepared with 2 eggs, semi-spicy hungarian sausage and cheese, drizzled with catsup.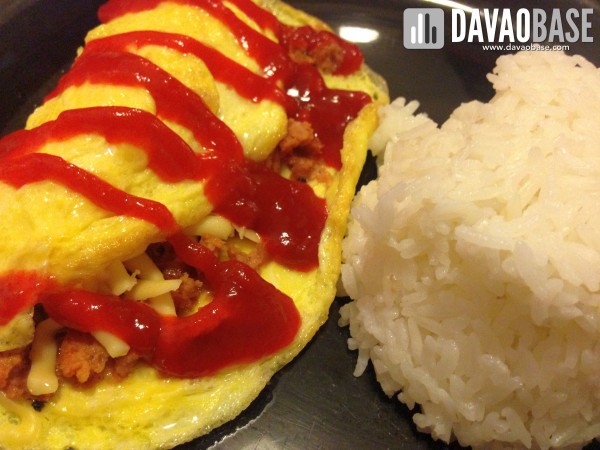 The place is cozy, with tables for 2 and booths that can accommodate 4 people.
I was the only customer when I arrived and so I found the place too quiet, but I doubt it's going to stay that way with college classes in Ateneo de Davao resuming on Monday.
Atim's Diner
Jacinto St., Davao City (across AdDU Jacinto gate)