Dabawenyos are certified foodies, ever hungry and always waiting for the next big food destination. SM Lanang Premier seems to understand this, as the gigantic mall welcomed Archipelago 7107, a hip Filipino restaurant from the owners of the Barrio Fiesta chain of restaurants.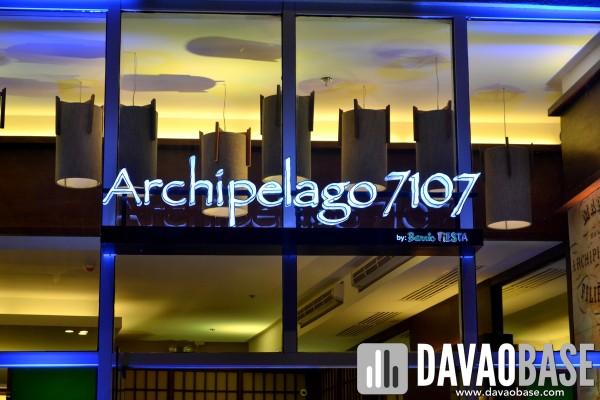 Archipelago 7107 takes pride in Philippine culture. The restaurant's interiors showcase the country's history with huge maps, and exude a vibe that is earthy and homey. It boasts of serving "Filipino Regional Cuisine" or signature dishes from Philippine provinces, but the place looks modern enough to welcome both the old and the current generation.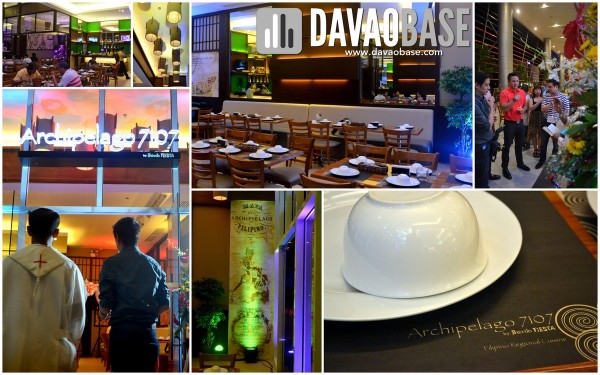 We got the chance to sample the offerings at Archipelago 7107, and it was literally a festival of dishes. Let these food photos do the talking!
Barrio Fiesta is best known for its signature dishes and bestsellers: Kare-Kare (P350) and Crispy Pata (P580). As I took my first sip of Archipelago's Kare-Kare sauce, I instantly realized the reason behind the hype. It had everything you would love in a Kare-Kare: glistening golden thick sauce, rich peanut flavor, succulent oxtail and tripe, and fresh veggies. Meanwhile, the Crispy Pata — which made Barrio Fiesta famous — was perfectly crunchy outside, and very soft and juicy inside.
Other noteworthy menu items that tickled our taste buds were Bulalo Steak (P400), Crispy Chicken (P230), Inihaw na Pusit (P199), Chicharon Bulaklak (P195), Laing (P199) and Dinuguan (P215). I also especially adored Ilocano Rice (P210), which brings together a few of my favorite things on a single plate: bagnet, salted egg, longganisa, and flavored rice.
Archipelago's family-sized specialties are unique to the restaurant, and can serve 4 to 5 people. They have two huge platters up on the menu: Mama Chit's Special (P650) composed of fried and grilled meat, and Sinalab Special (P610) comprised of seafood and meat cooked sinugba style. The four dips on Mama Chit's Special reminded me of how our family dinners are not complete without an array of condiments and sauces at arm's reach.
We capped the uber-busog dinner with Four Seasons (P95), a refreshing beverage that blends pineapple, mango, orange and guyabano together. It's an instant Archipelago classic!
All in all, it was one of the most memorable (and gutom-busting) dinners we've had in a while. The folks at Archipelago 7107 by Barrio Fiesta surely know how to satisfy the Dabawenyo palate.
——————————-
Archipelago 7107 by Barrio Fiesta
2/F Fountain Court, SM Lanang Premier
Lanang, Davao City